Moules et Frites is a very typical Belgian dish composed of steamed mussels served with fries and a bit of mayonnaise. Usually always comes with a beer but alternatively some prefer wine to it.
Quick snapshot of last nights diner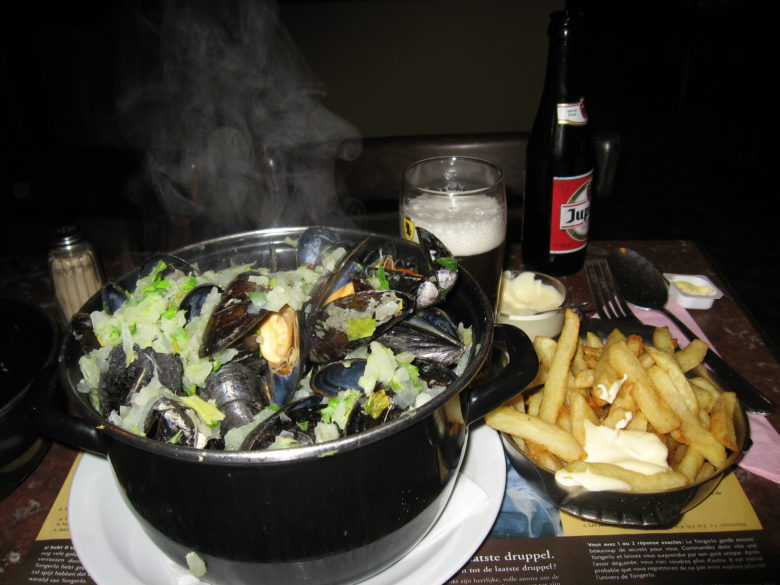 Want to try and make them in the comfort of your own home ?
Here's the recipe for Moules et Frites Marinières :
Chop a small stick of celery and an onion

Place in a saucepan with a 100 grams of butter

Cover and cook for about 10 minutes without allowing the vegetables to brown

Add 1 liter of cleaned mussels (change the water several times when washing them)

Salt lightly, add a pinch of ground pepper and the juice of half a lemon

Cover and cook for another 10 minutes

When all the mussels have opened place in a large salad bowl

Add some chopped parsley to the cooking stock and pour over the mussels

Serve with French fries