Church Saint-Nicolas — Rue au Berre. The people of Brussels have preserved this church which was built at the same time as the early town some 1000 years ago. Of the original chapel which the merchants of the time dedicated to their favorite patron, Saint Nicholas, Bishop of Myre, Byzantium (Turkey) in the 4th century, nothing visible remains. But there are some remnants of the Romanesque church on the right-hand side of the 12th century porch and in the square sections of the first two columns of the central nave (early 13th century).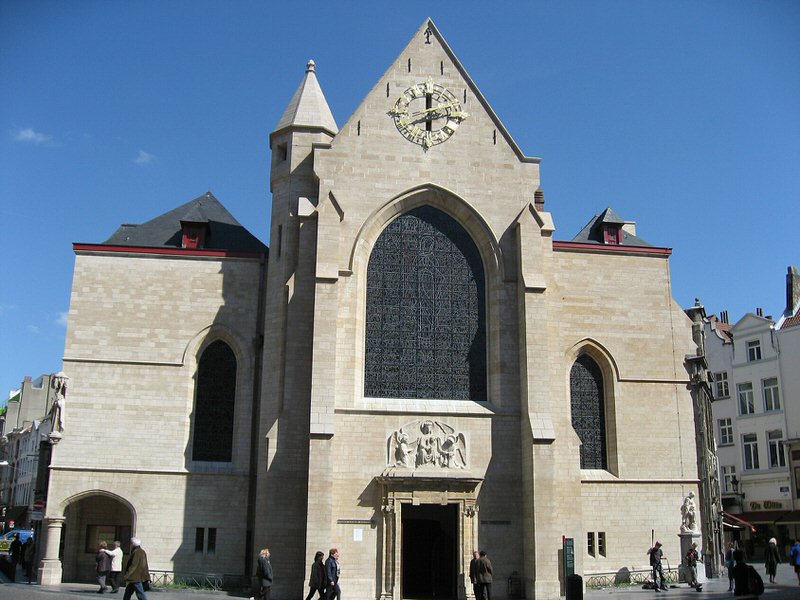 Church view from the outside
---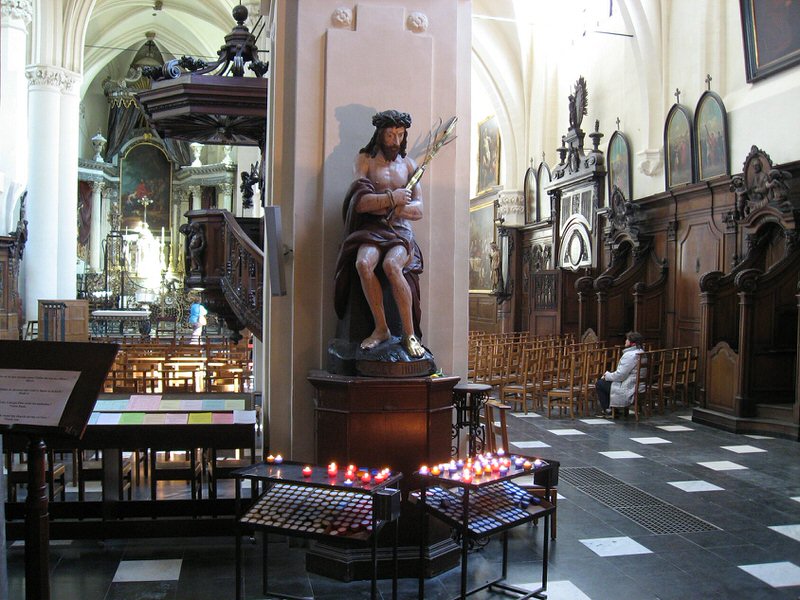 View from the Church inside as you enter
---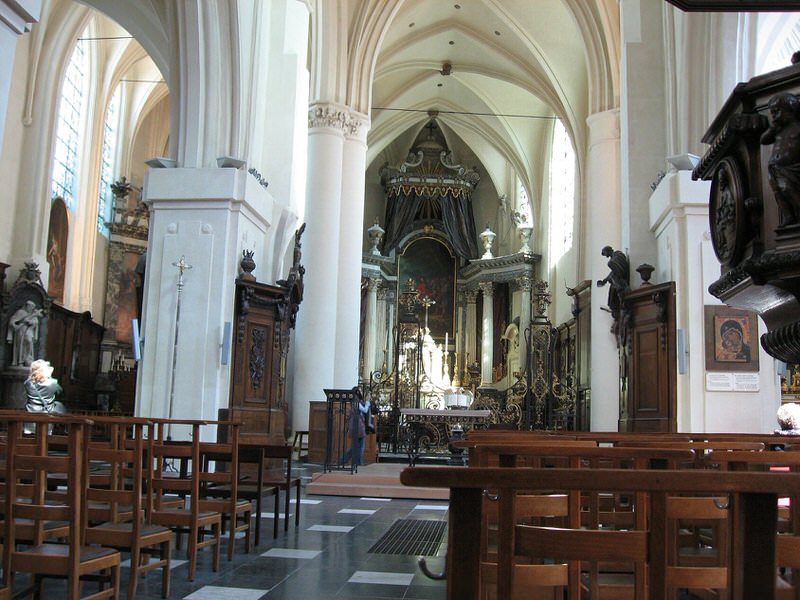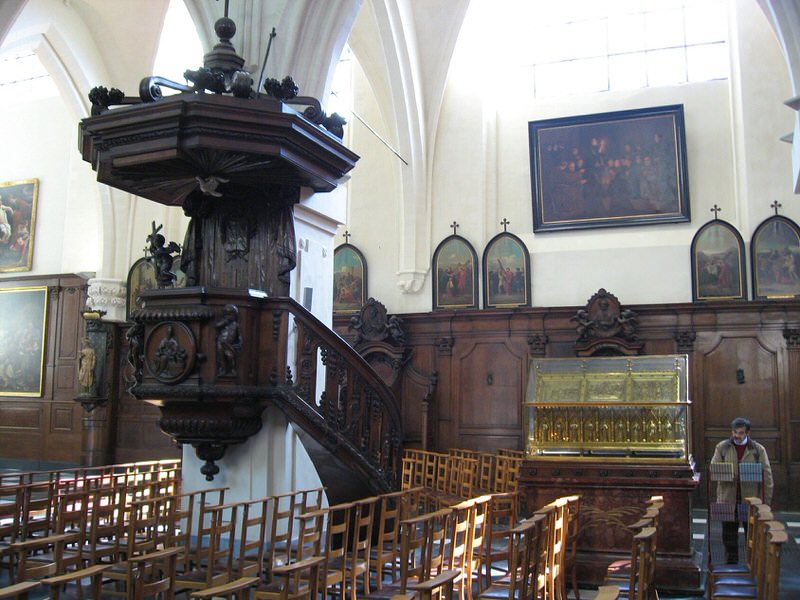 The choir dates from 1381
---
The Lady Chapel was added in 1486
---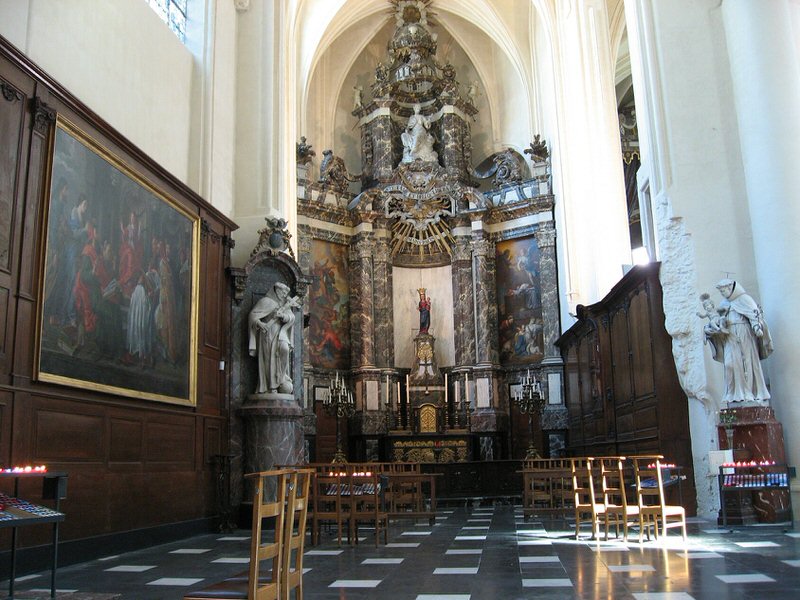 Heavy damage suffered during the religious disturbances of 1579 and Bombardment of the town in 1695 as well as Collapse of the tower in 1714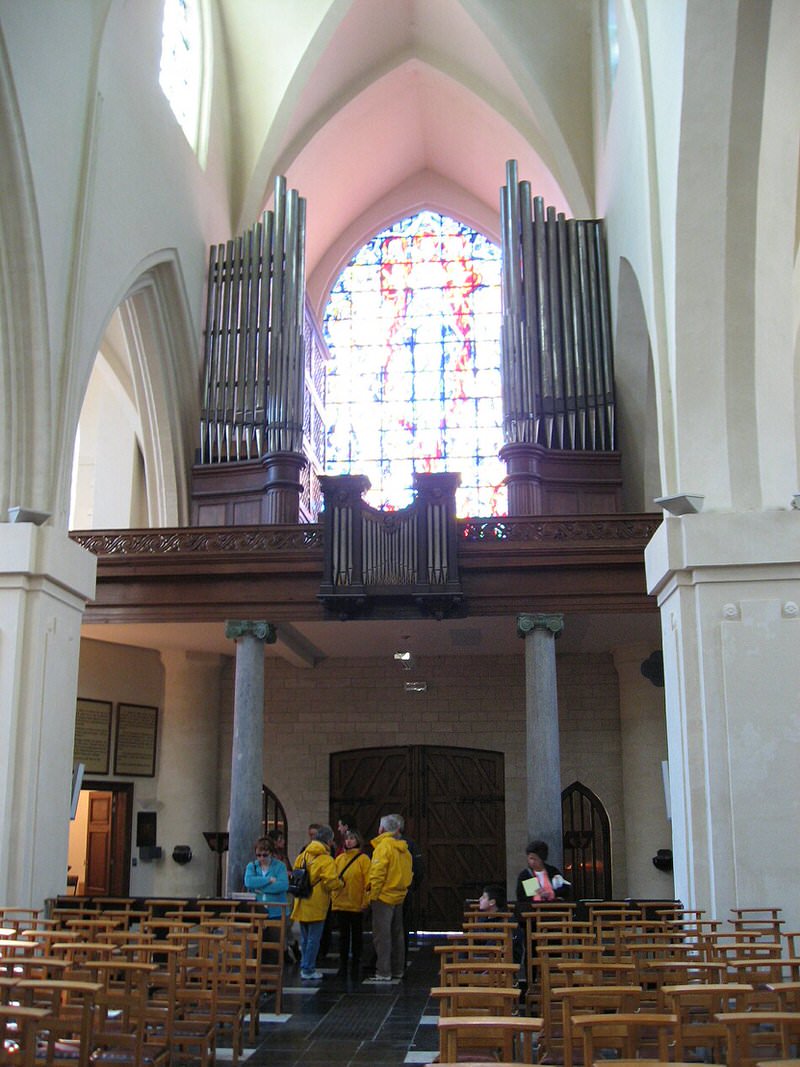 * The large stained-glass window on the west side, the Assumption of the Virgin Mary by Guy Chabrol, dates from the last restoration in 1956.