Bois de la Cambre in French or Ter Kamerenbos in Dutch
In 1852 Napoleon III sold Bois de Boulogne, the woods on the western side of Paris, to the City of Paris. Eight years later, the Belgian government also desirous of providing its capital with a public park sold the 304 acres of the Bois de la Cambre which occupy the part of the Forêt de Soignes closest to the conurbation. The woods owe their name to the Abbaye de la Cambre which owned several woods under the Old Regime. They were landscaped by Keilig, a German architect born in Saxony in 1827, who designed two oval-shaped landscaped meadows. This style is also known as the English style because of its origin, which aimed at imitating nature. The woods therefore include an artificial lake and a bridge over a gully, as well as a wide variety of trees. They were an immediate success and soon became the city's favourite promenade for aristocrats. Queen Marie-Henrietta, the wife of Leopold II was often to be seen driving her own horse and carriage: she also participated in the Longchamp Fête, a revival of the Parisian tradition which was a pretext for the ladies to display their latest finery.
Location:

View Larger Map
The Two neoclassical pavilions which mark the entrance to the woods were erected 1835 at the Porte de Namur (Namur Gate) to collect the city toll: the tax was Abolished in 1860 and the buildings moved to the end of avenue Louise because of their somewhat faded beauty. The Bois de la Cambre is still very popular with the people of Brussels who like to come here for weekend strolls or on warm, sultry evenings in summer.
Photos of the Bois de la Cambre:
Piste Santé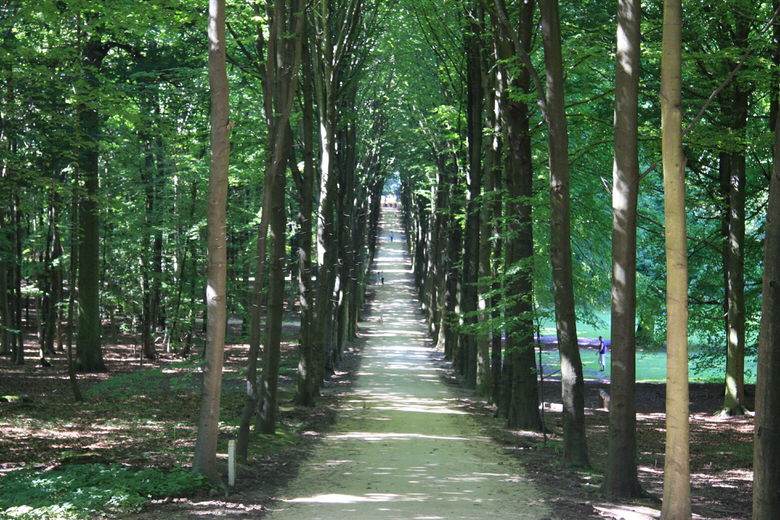 Can get pretty crowded during the week-ends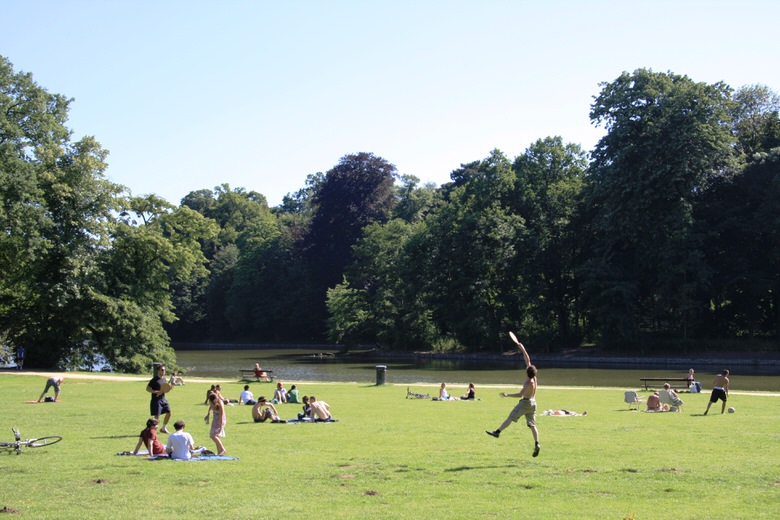 The artificial lake
The walk around the lake
Home to many species of birds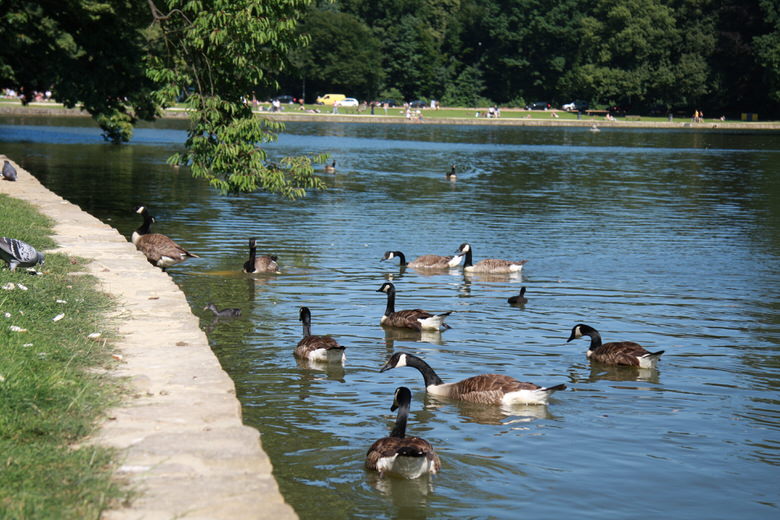 Plenty of grass all around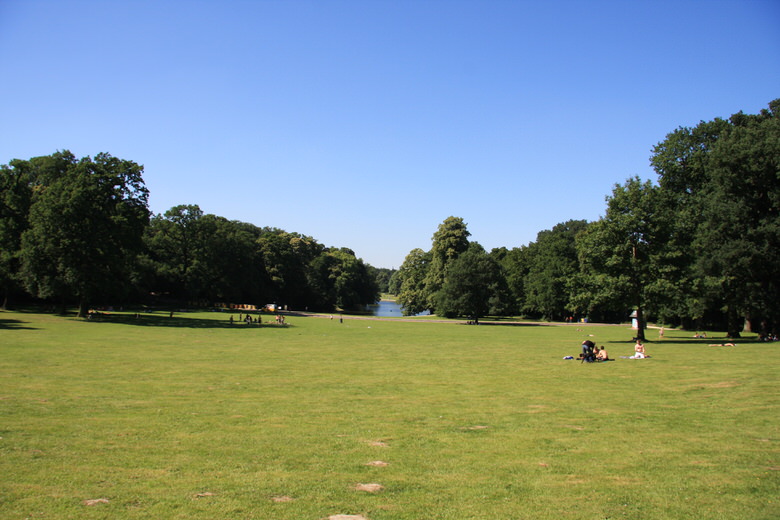 Sentier de l'embarcadère
Popular with families
Path leading to Forêt de Soigne