Born 10 years ago as part of Brussels 2000, European Capital of Culture the Zinneke Parade has now grown into a biennial exuberant celebration where around 2500 local volunteers from various schools, collectives and organizations converge into the city center in a carnival atmosphere. Each edition has it's own theme where participants create their colorful and extravagant costumes while various musicians, dancers and actors join in for the fun in what could be best described as a street opera. This year's 6th Edition theme was : A table/Aan tafe best translated into "Have a meal" or "Come to the Table".
Photos of the Zinneke Parade 2010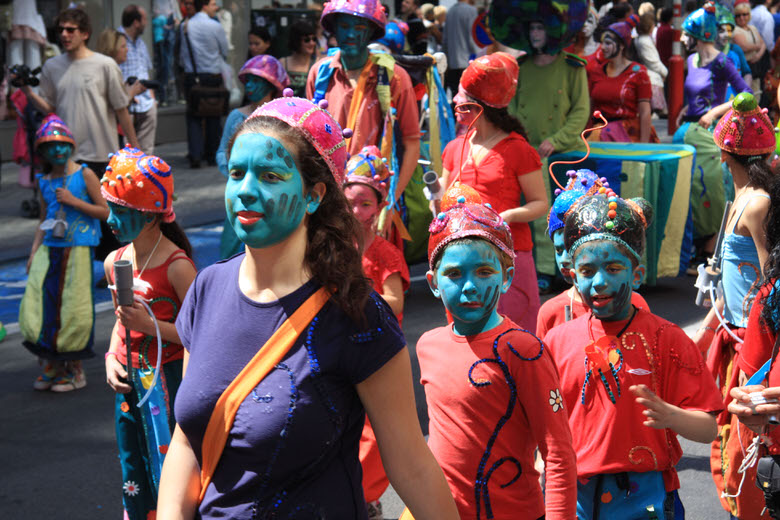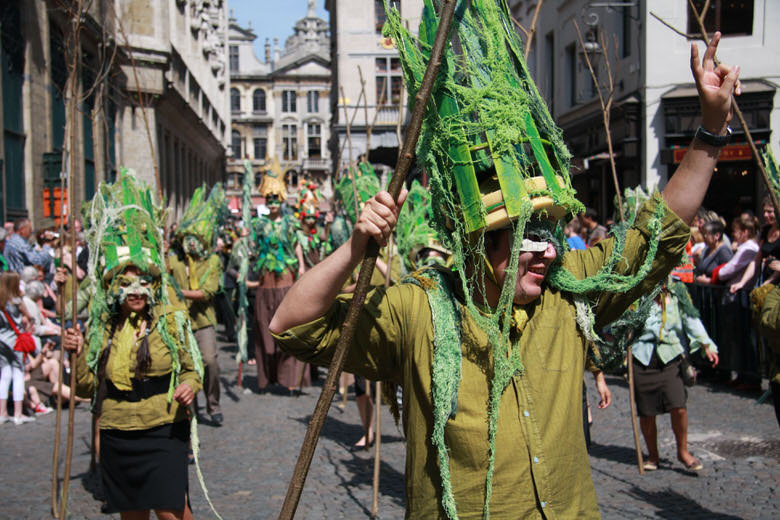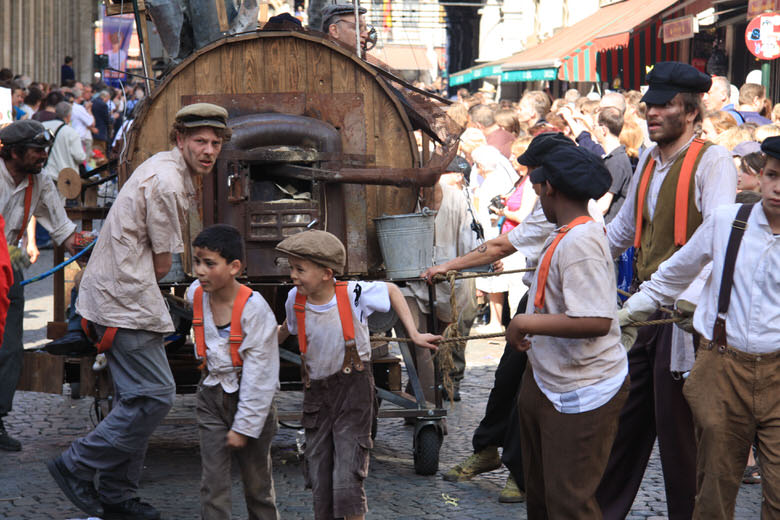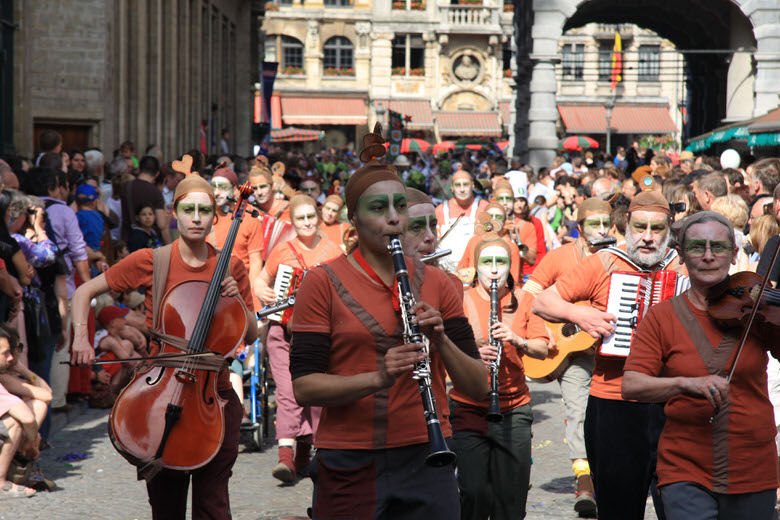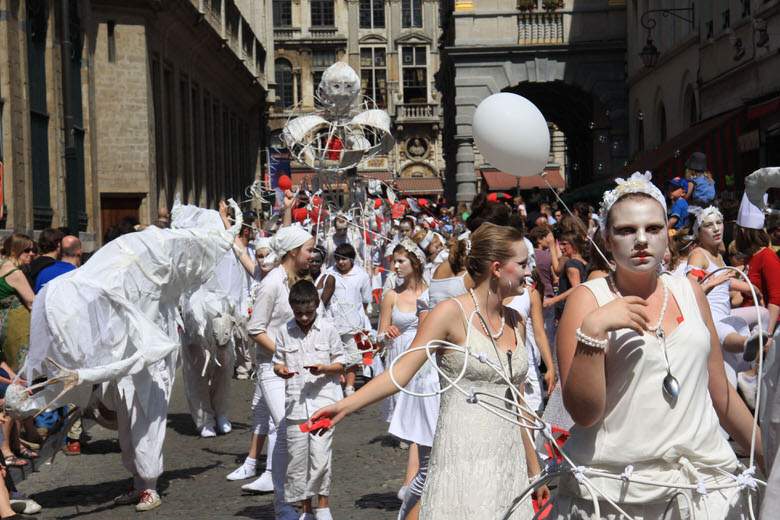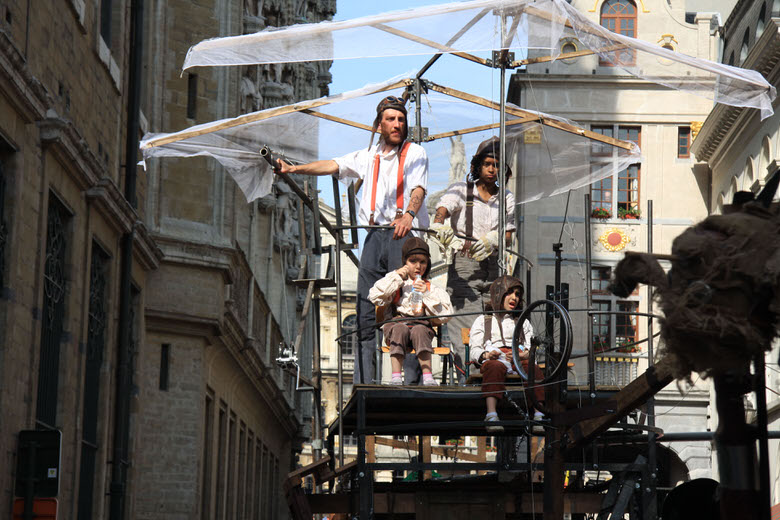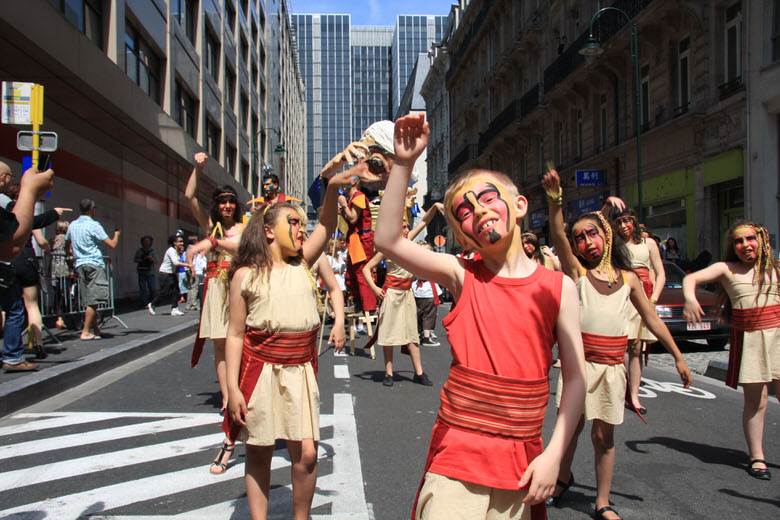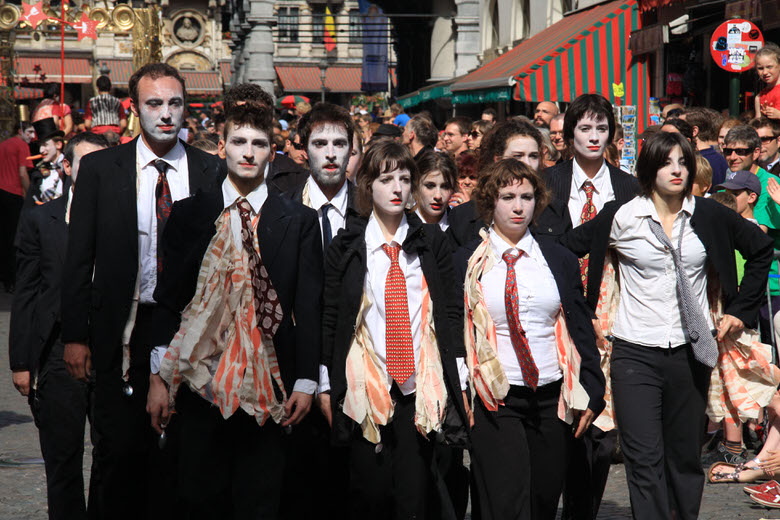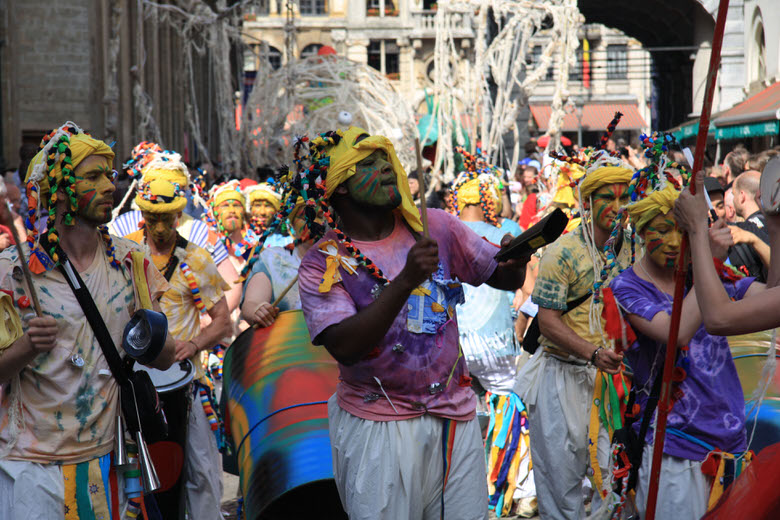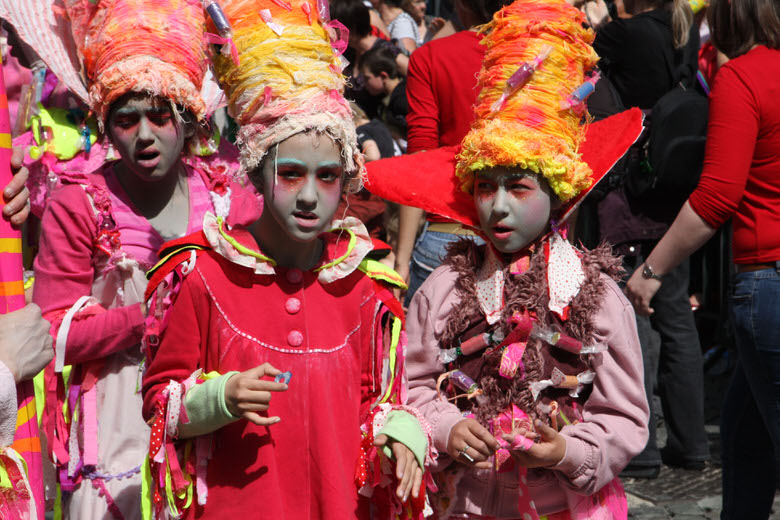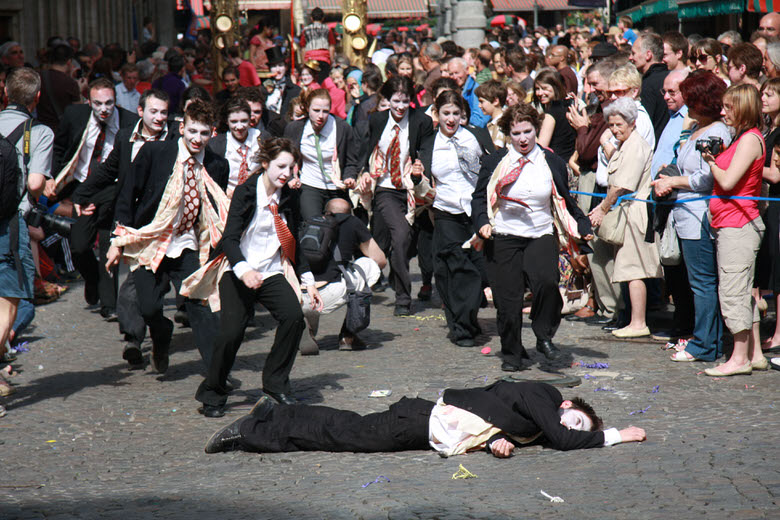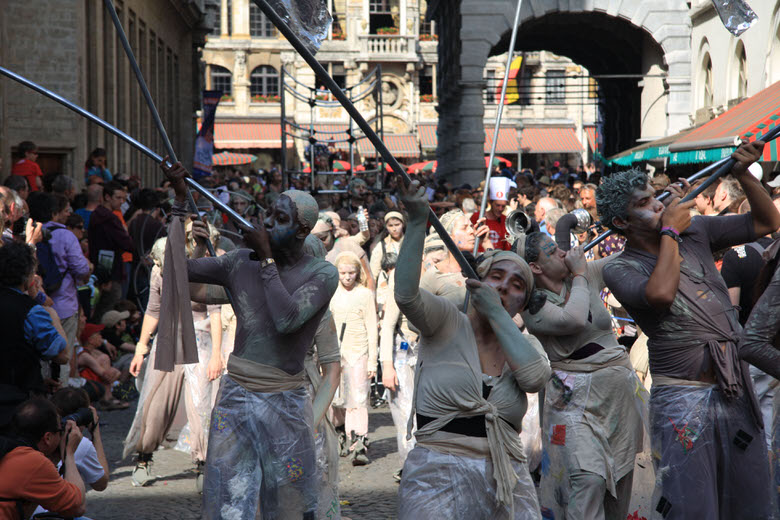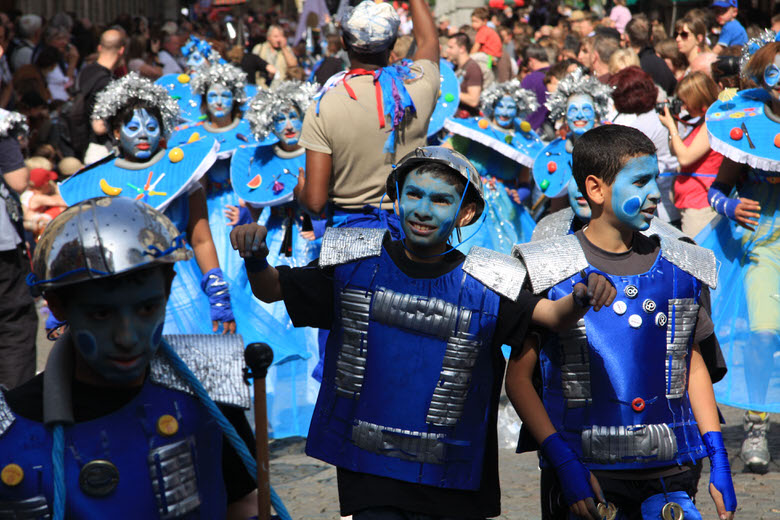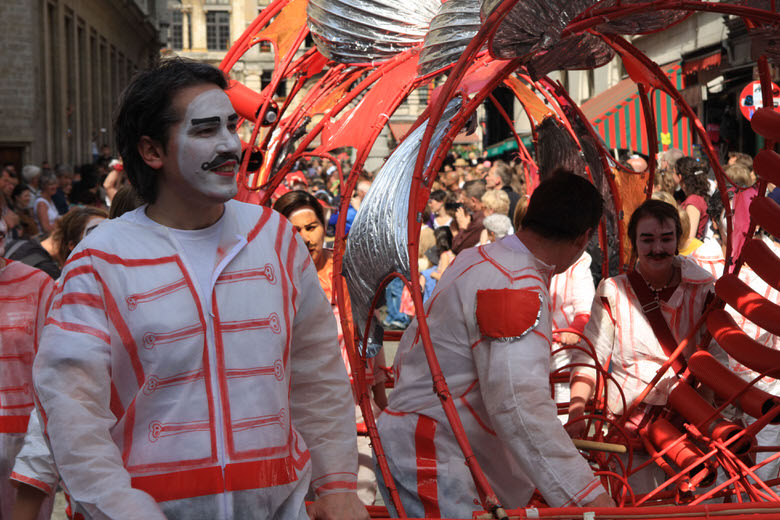 Complete set of 180 pictures:
For a good choice of hotels with discount prices, visit Where to stay in Brussels for more information.