La Chaloupe d'Or (Den Gulden Boot in Dutch) is a popular café restaurant located right in the heart of Brussels at it's famous Grand place. Since medieval times and until the 14th Century here stood the guildhall of the tailors association. Remnants of that era like the statue of Saint Homobonus, patron saint of business people and tailors can still be seen on top of it's facade. The building that stands today was rebuilt in 1697 after the 1695 bombardement of Brussels ordered by Lois XIV.
Location of La Chaloupe d'Or:
Photos La Chaloupe d'or:
The bust of Saint Barabara overlooking the pub and it's terrace is from 1872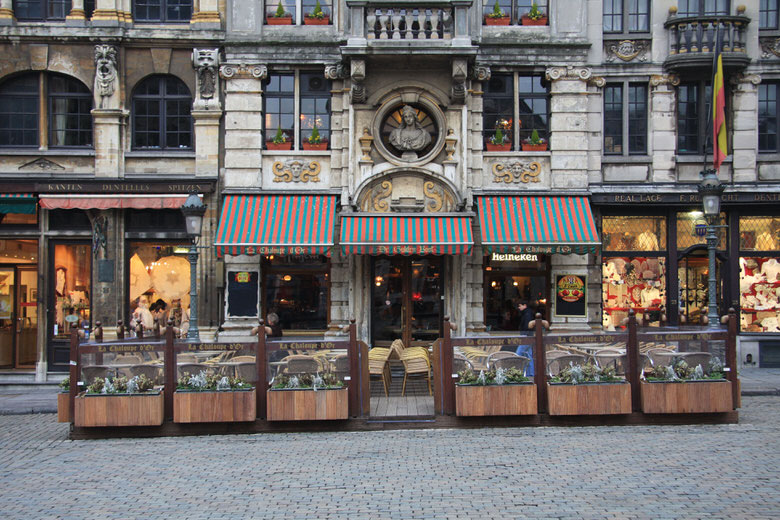 Entering the Pub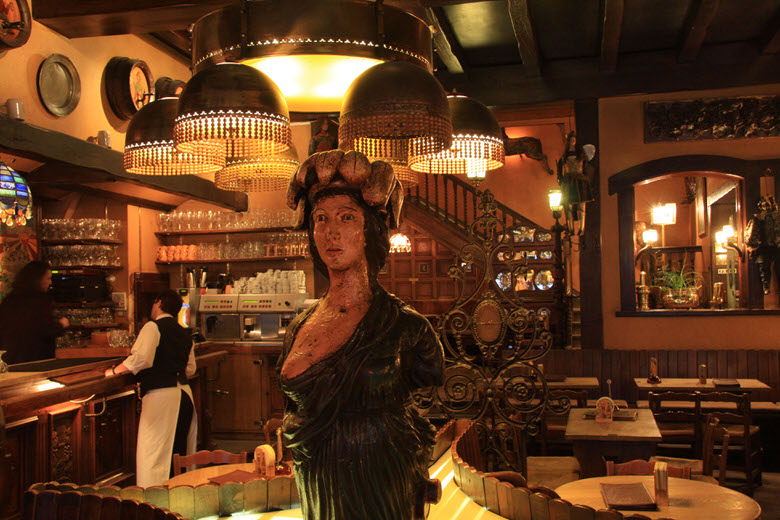 Cozy fireplace in the corner warms you up on those cold winter days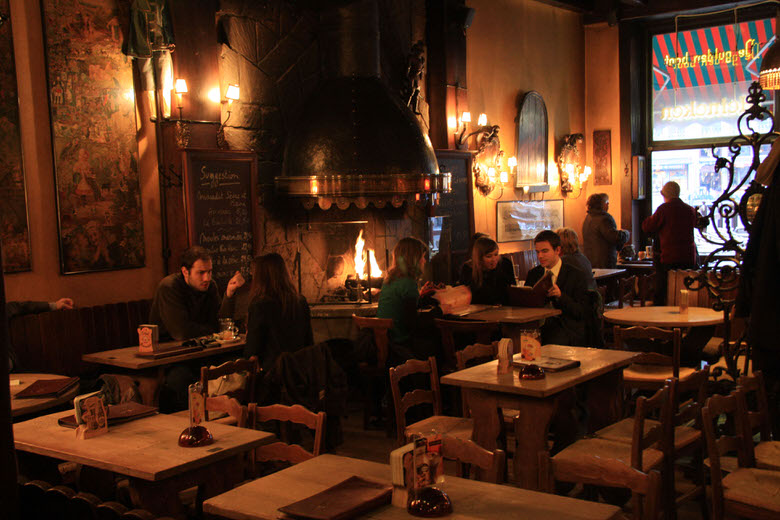 Making my way up the stairs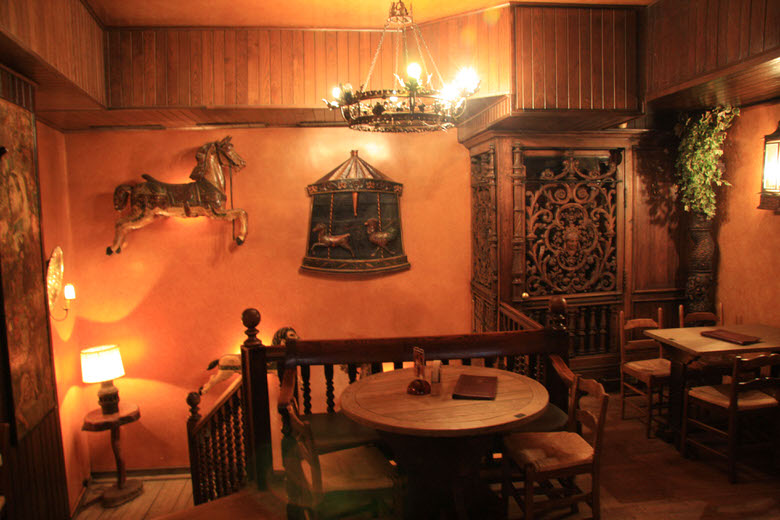 A few pictures of the room of the first floor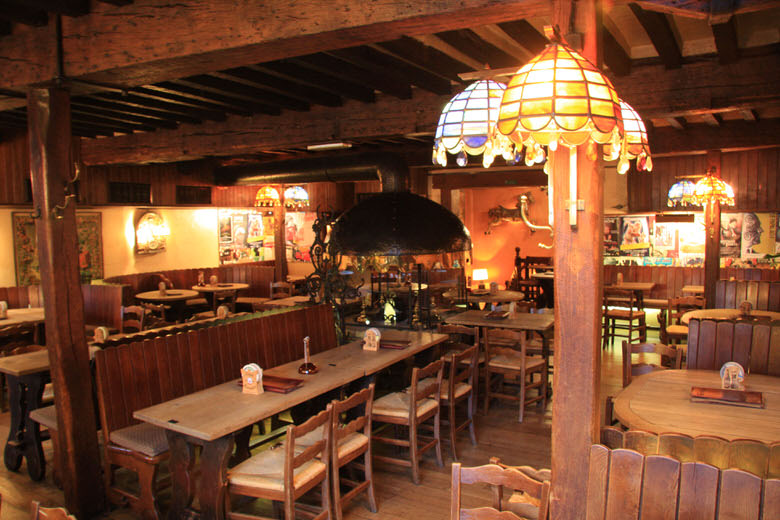 Well worth trying off their menu are their specialties: The Liegeoise (potatoes, beans and bacon bits) or American salad (steak tartar).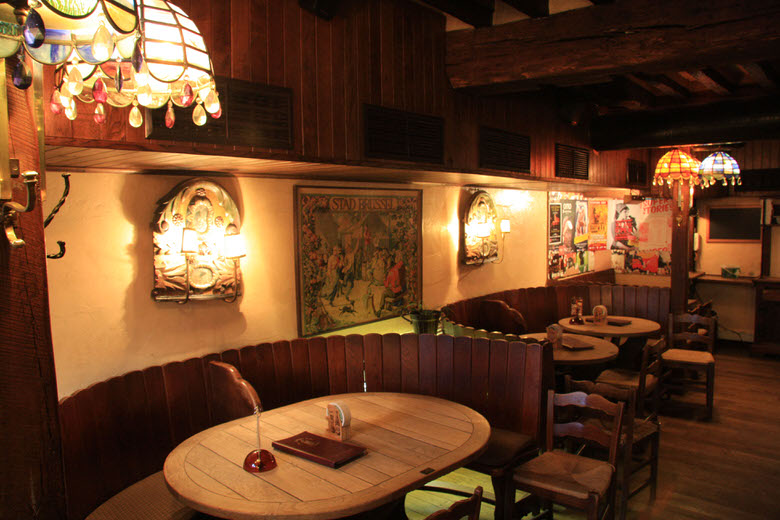 The seats in the back will give you one of the best view of the Grand Place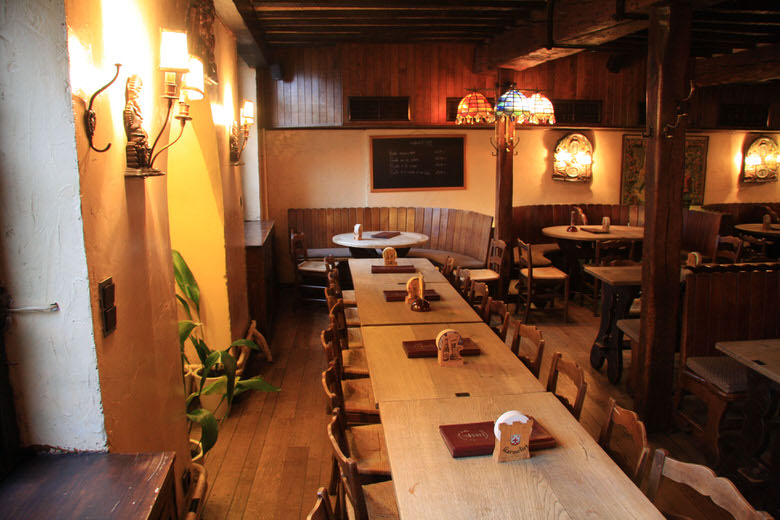 Place looks empty and deserted as it was just about to open to the public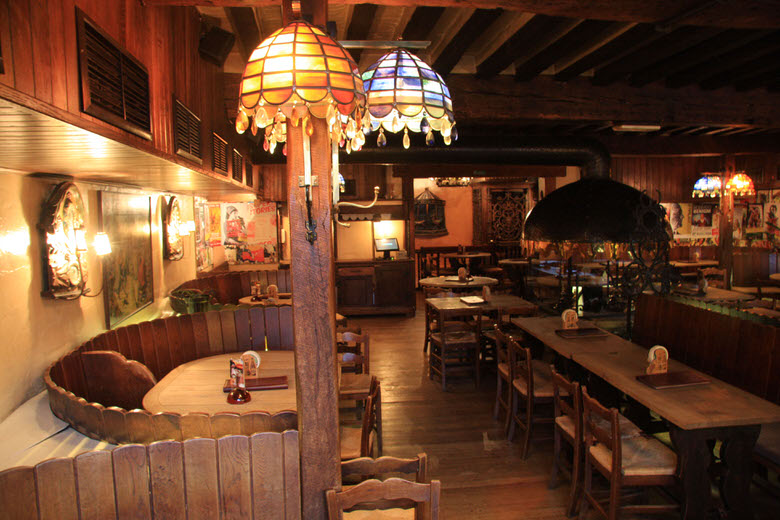 Back downstairs view from the back