One of the many Belgian waffles shops in Brussels. Here located on rue de l'Étuve a few steps from the famous Manneken Pis statue. Recipe is below.

Attractive display of Belgian waffles with various toppings
The girl on the left is cooking a fresh batch using wafer irons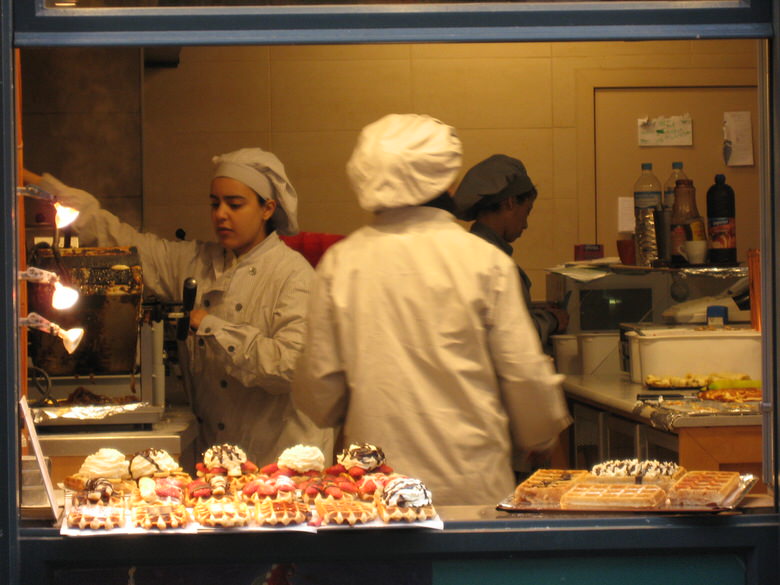 The one on the right now cutting them into even individual portions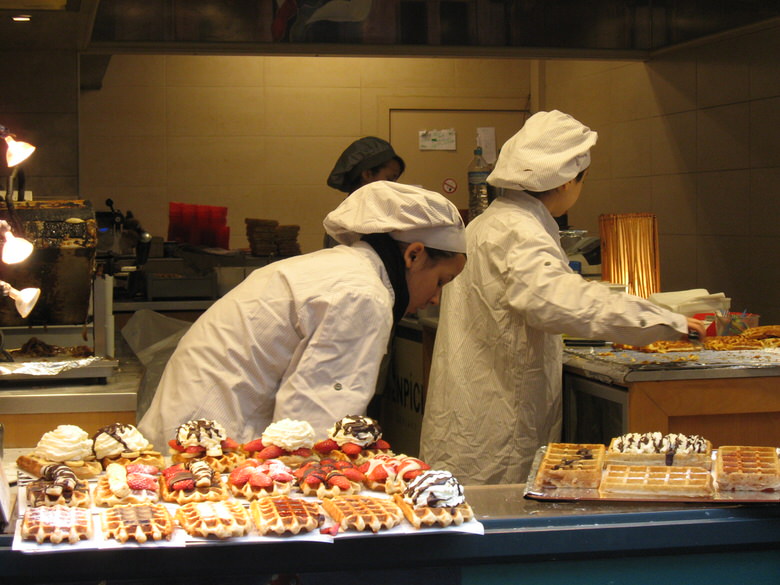 Here another display showing prices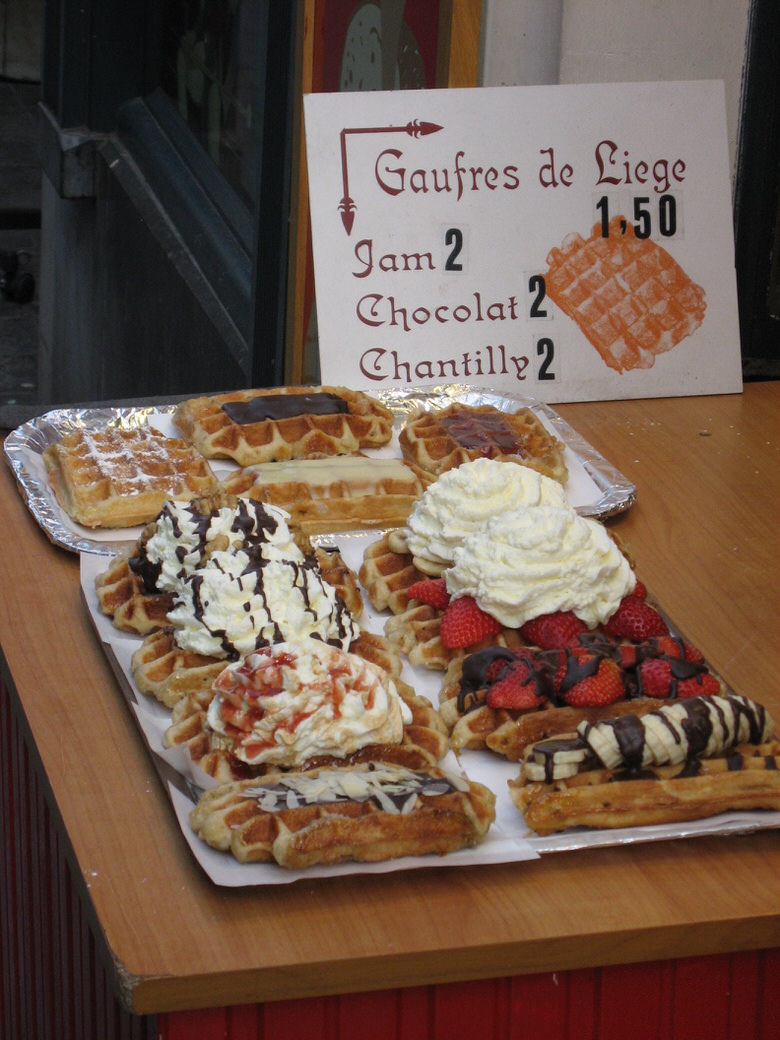 Want to try and make them in the comfort of your own home ?
Here's the recipe for Belgian waffles:
In a mixing bowl put 250 grams of Flour with a spoonful of sugar, a large pinch of powdered vanilla, a small one of salt and eight egg yolks and mix it all together
Then slowly blend in half a liter of sweetened cream or fresh milk
Melt 250 grams of butter in a pan
Whip the eight egg whites until they are very stiff
Add the melted butter to the original mixture followed by the whipped egg whites
Lightly grease a waffle iron and heat
Fill one side with a good spoonful of the waffle mix and close the iron
Cook until it has a golden color
Serve with some icing sugar or the topping of your choice
Enjoy!