La maison communale d'Anderlecht or in English the Anderlecht Town hall was completed in 1879. It was built according to the plans of Architect Van Ysendijck in Flemish neo-Renaissance style and is located at 1 Place du Conseil, 1070 Brussels.
Frontal view of the Anderlecht Town hall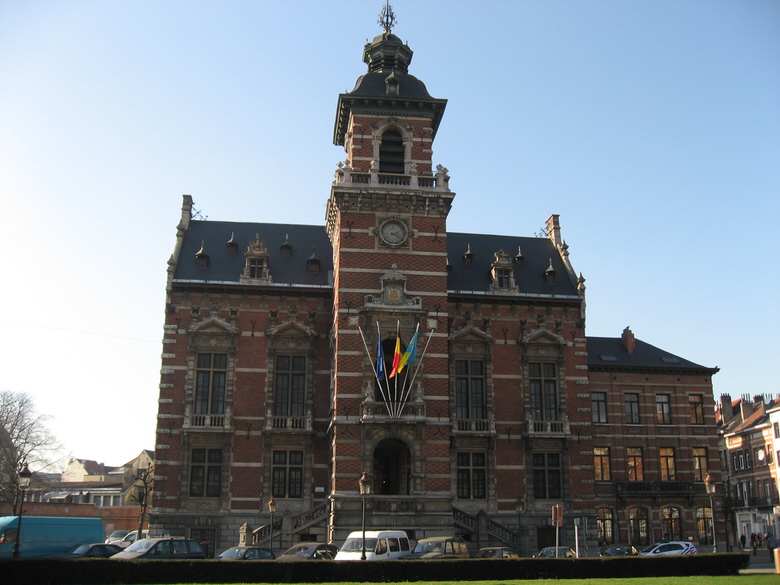 Just under the buildings tower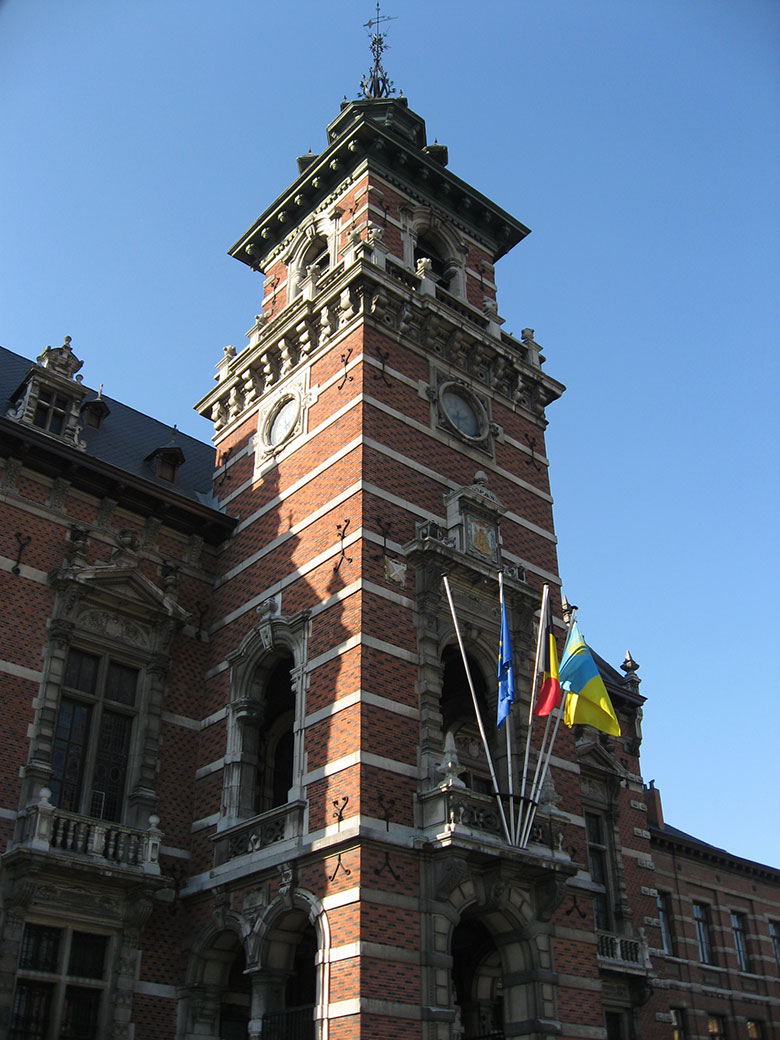 The main entrance from the interior
The room where the elected members meetings take place.
Tower from another side