l'Église Notre-Dame de Laeken (Our Lady of Laeken Church) is well known as the official burial place for Belgium's kings and queens. The Construction of this church began in 1854 to honor the memory of the first Queen of the Belgians Louise-Marie, who died in 1850.

The architect J. Poelaert was chosen after a competition was held, but he resigned from the project in 1865. This led to many interruptions in building work, which was finally restarted between 1904 and 1911 by his fellow architect von Schmidt from Munich.
With the assistance of the architect Groothaert, von Schmidt built a new facade in front of the first one and completed the towers and steeple. The royal crypt, the windows and furnishings with their Gothic character make the church one of the most important Neogothic buildings in the region.
Location of Notre-Dame de Laeken Church:
Photos of Notre-Dame de Laeken:
Our Lady of Laeken Church from a distance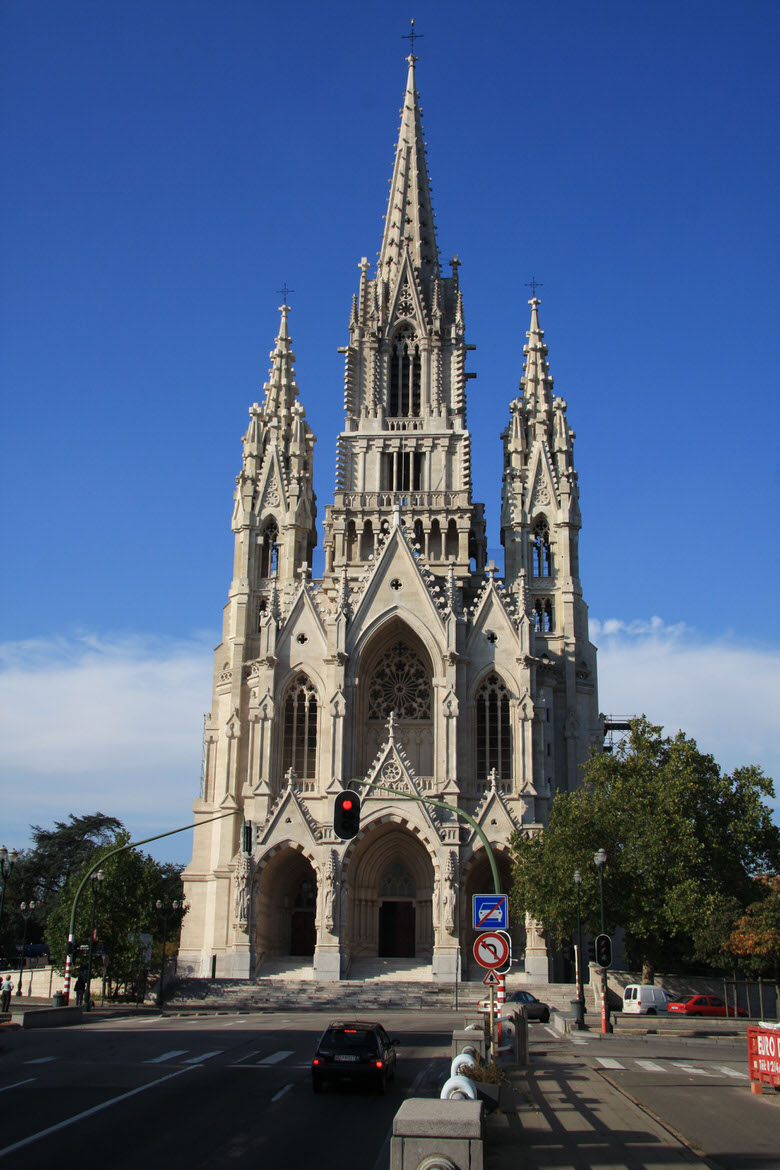 Details of stone carving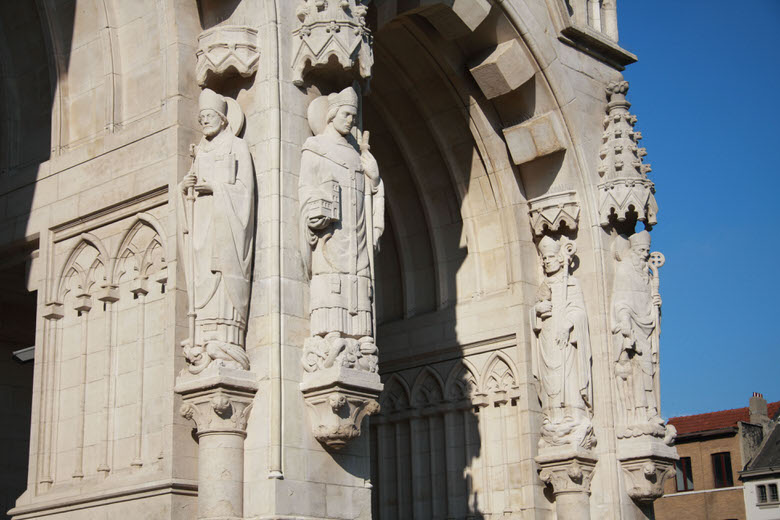 Grimacing demons around the towers serve as protection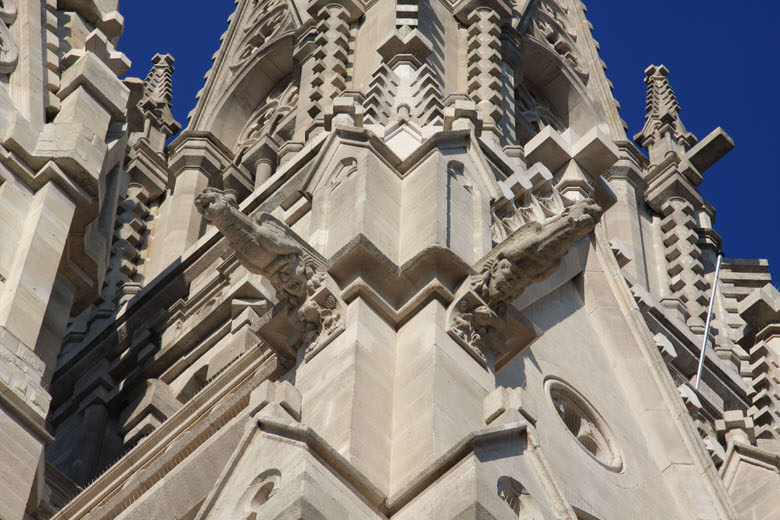 At its feet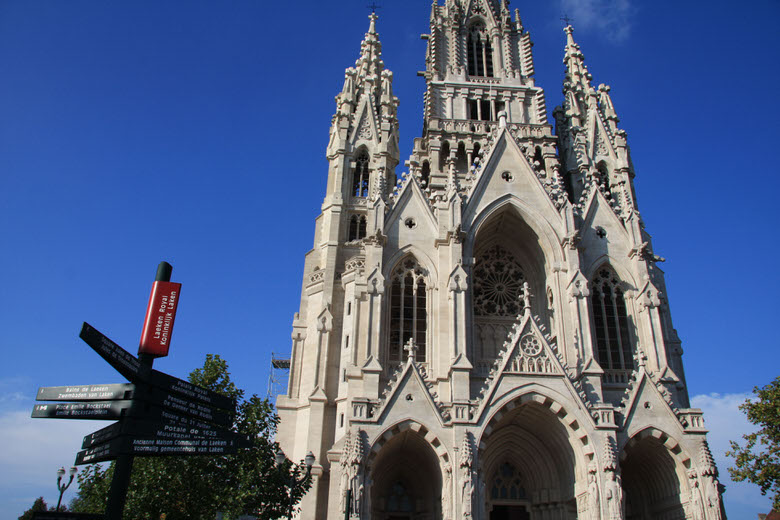 View from the back of Notre-Dame de Laeken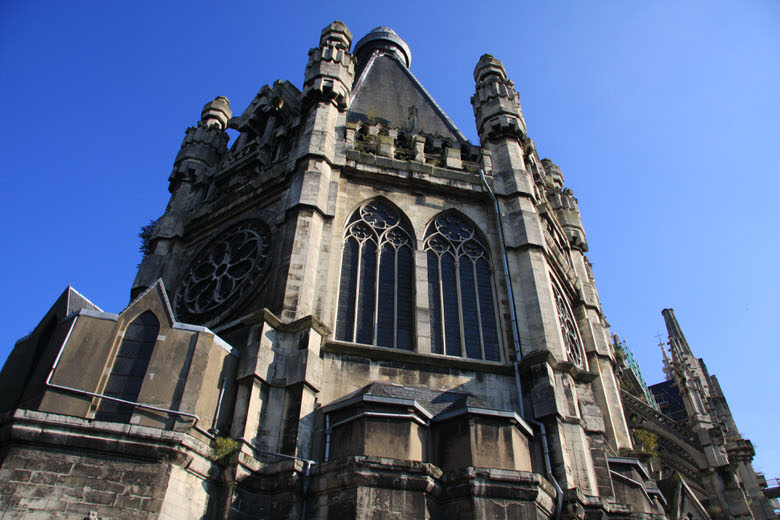 From the back side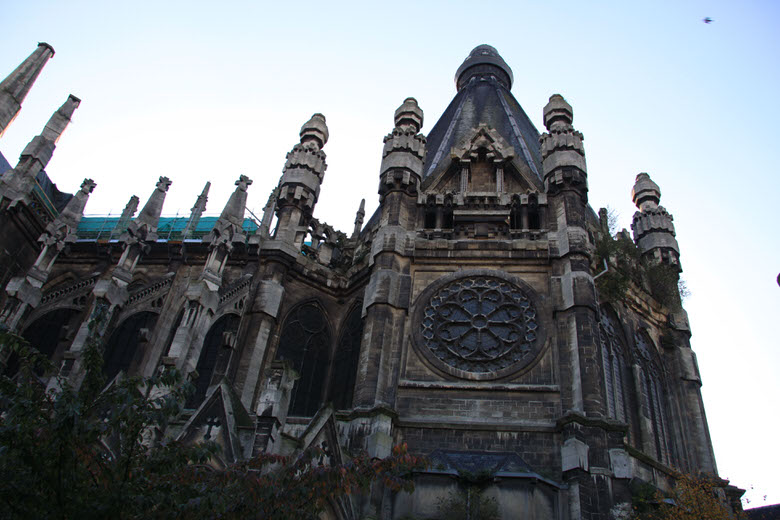 Entering inside Notre-Dame de Laeken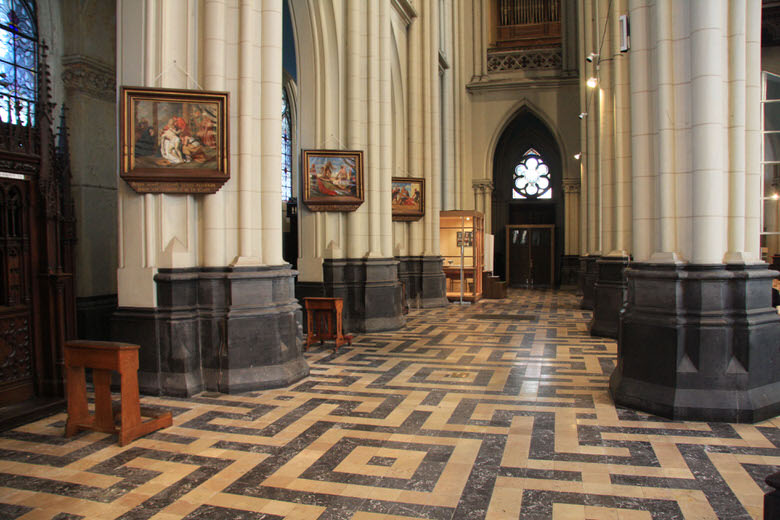 Depictions of Jesus and Mary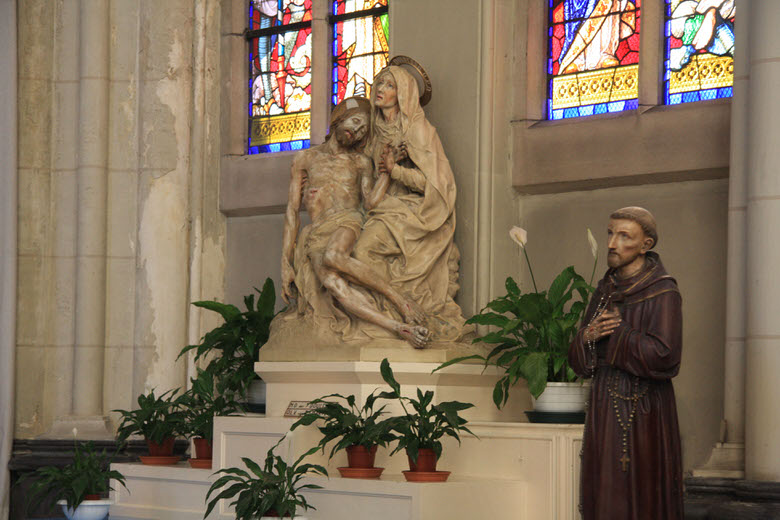 Church high Walls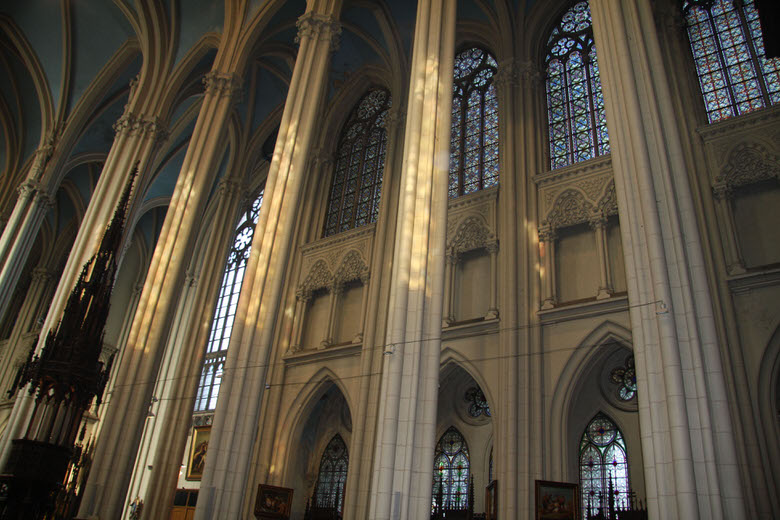 confessional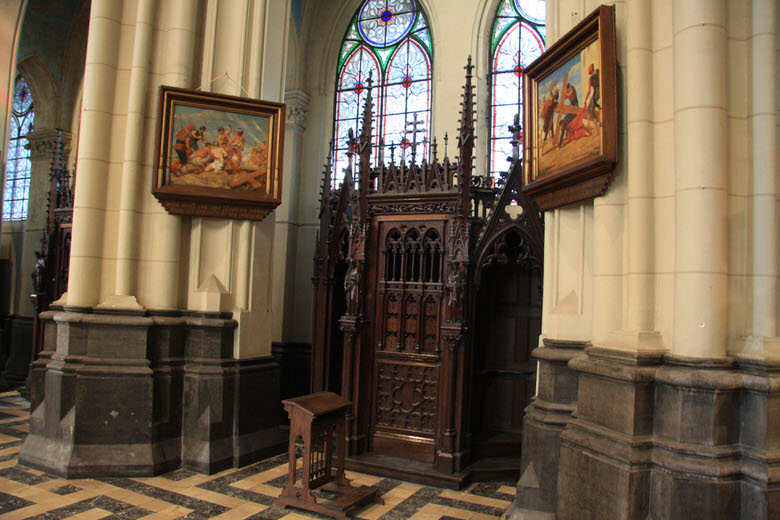 Depictions Saint Antoine and Saint Theresa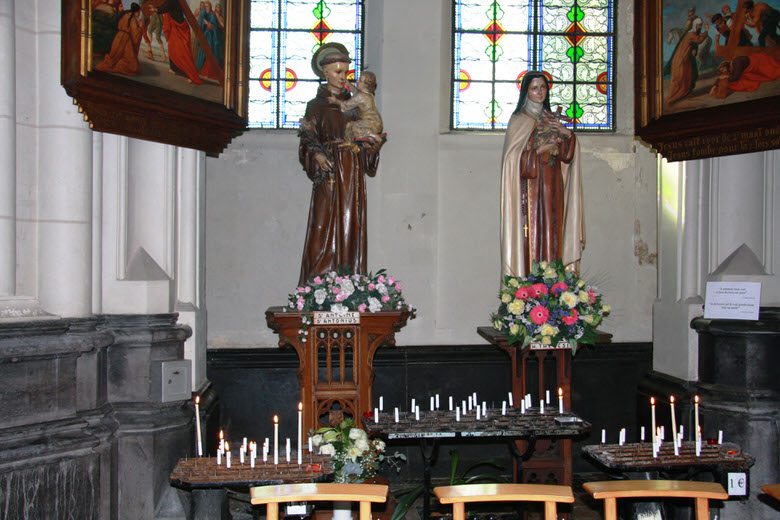 Central portion of Our Lady of Laeken Church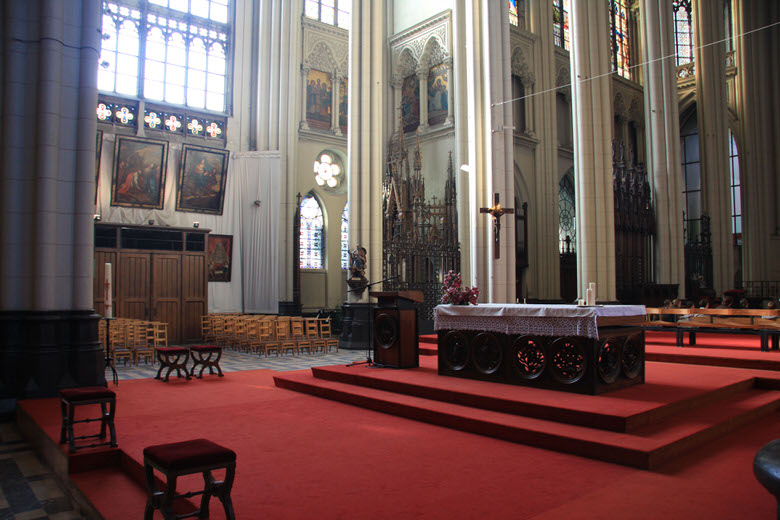 Seated portion on the left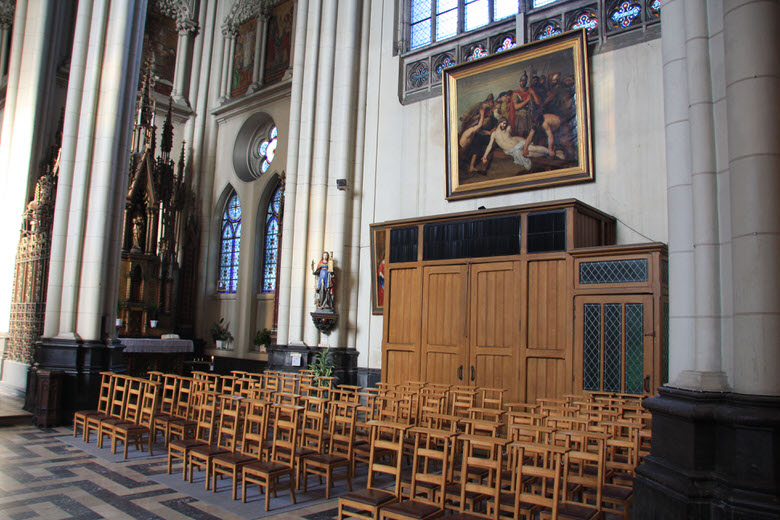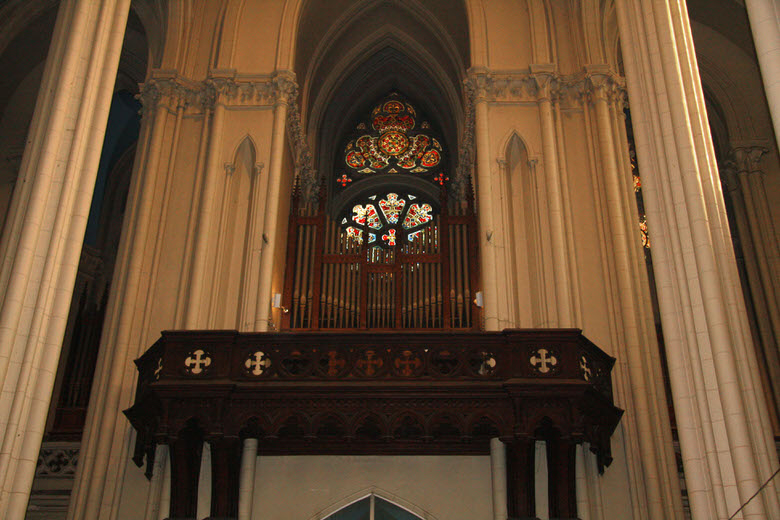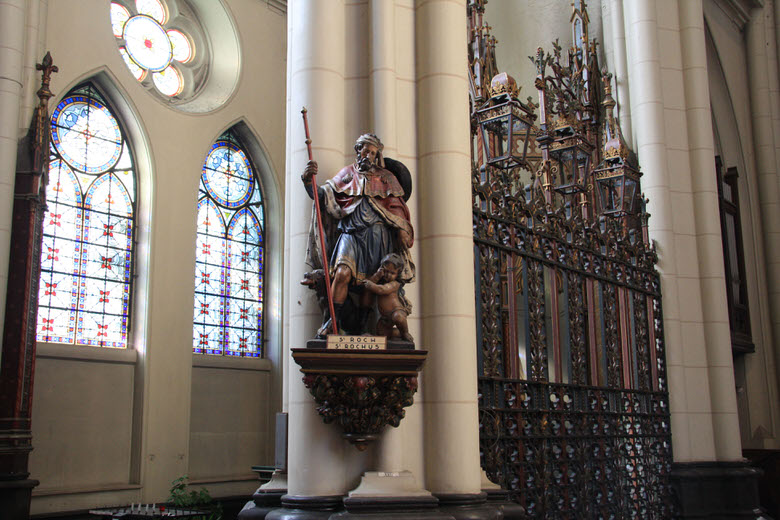 Back Stained Glass Windows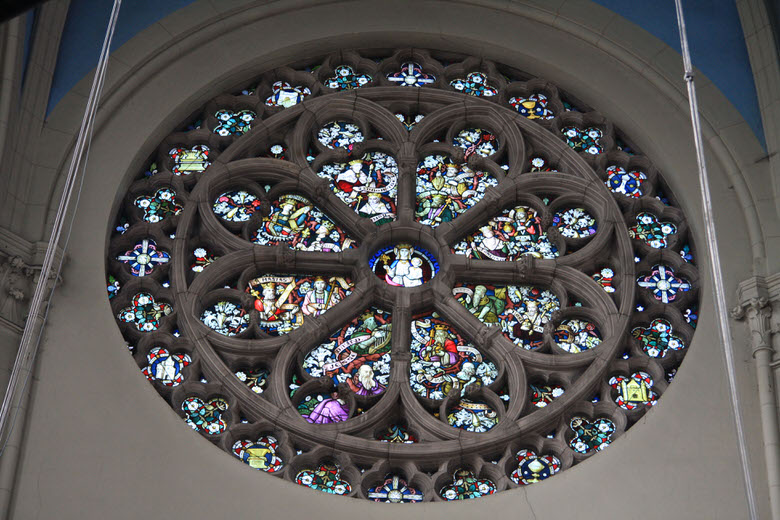 View of Our Lady of Laeken Church from high up at the organ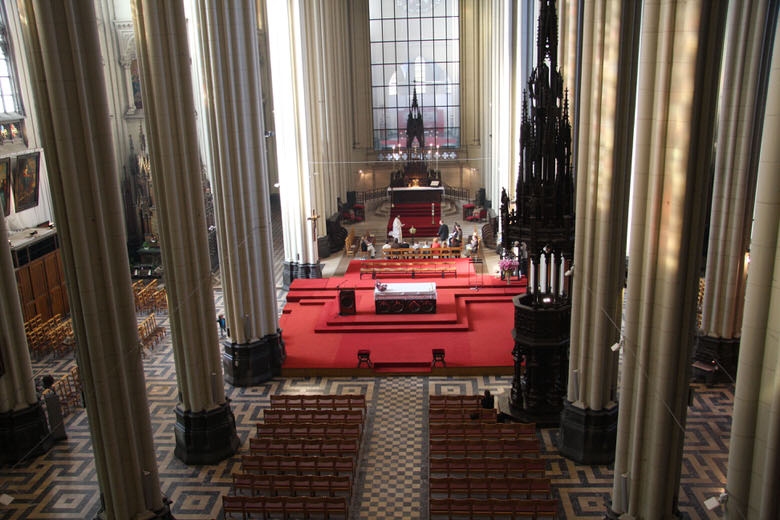 Closer look at the ceremony underway
Entering the Royal Crypt
Five Belgian kings and their wives lay for their eternal rest here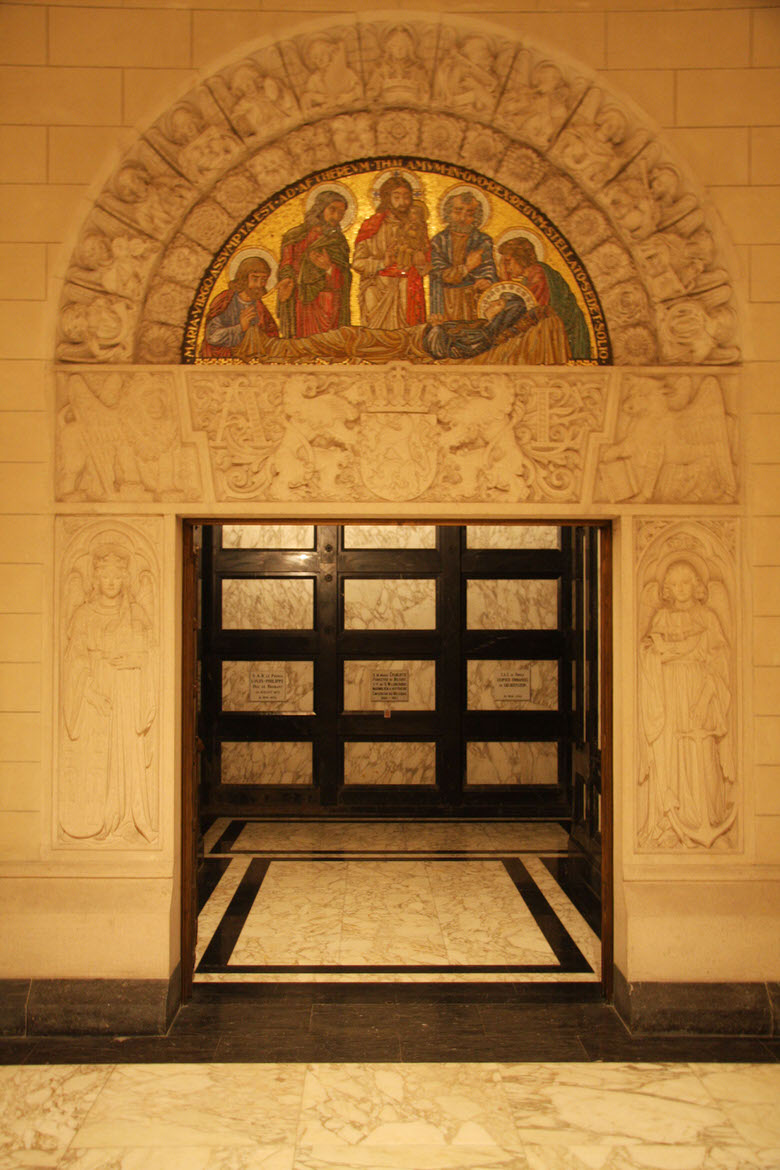 King Leopold I and Louise-Marie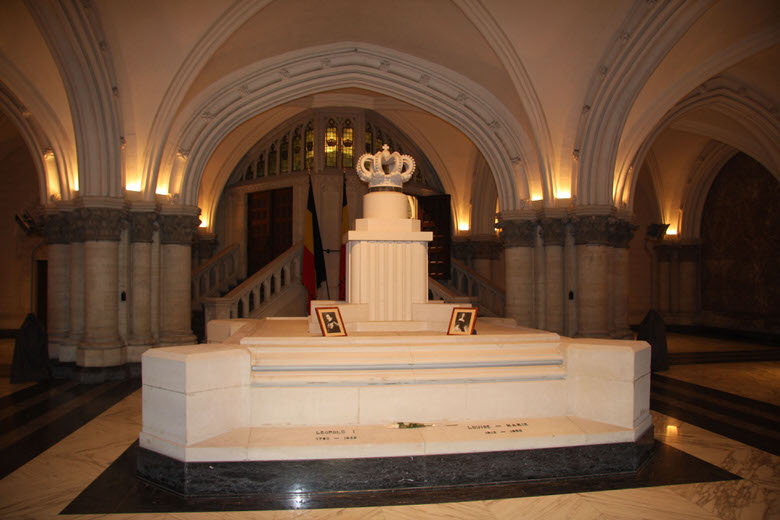 King Leopold II and Marie Henriette of Austria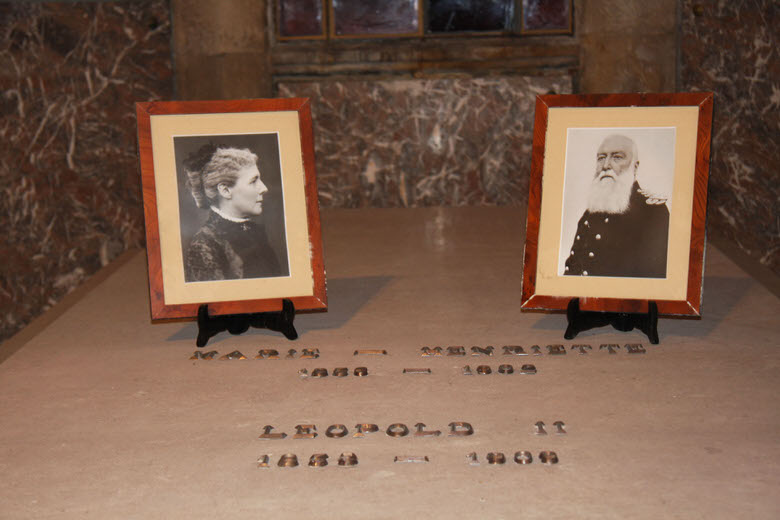 King Albert I and Elisabeth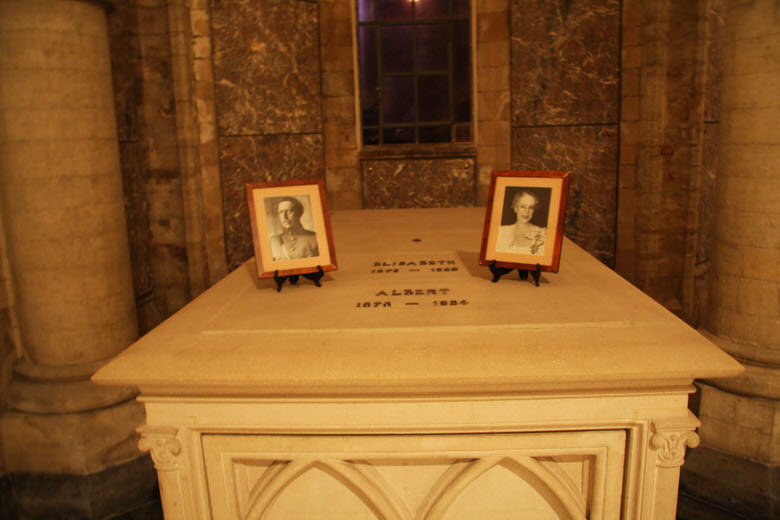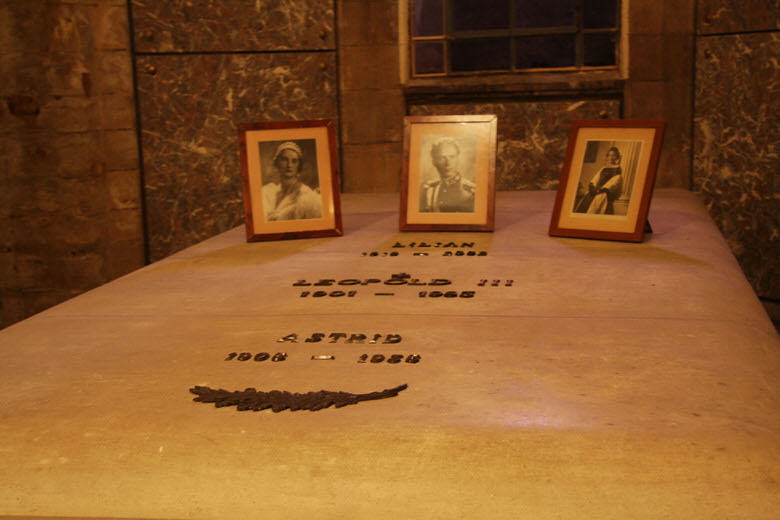 King Baudouin