Le Botanique or the Former Botanical Garden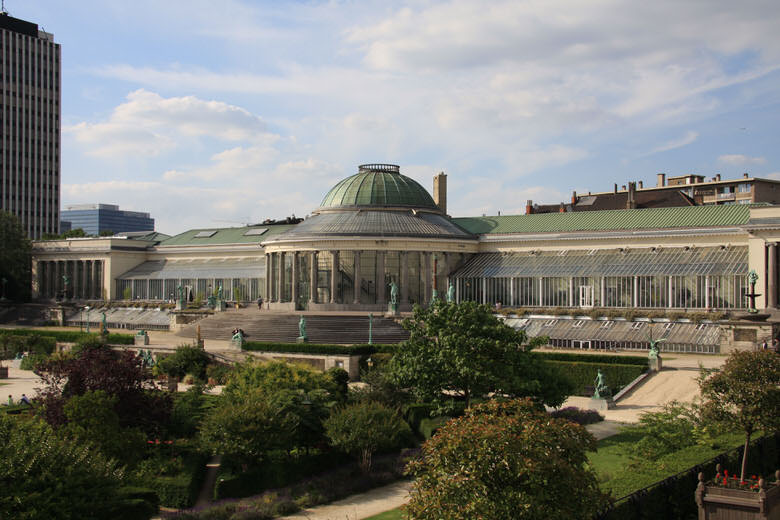 Since 1983, this complex hosts the Cultural Center of the French-speaking Community of Brussels and Wallonia. It was built in 1826-29 by T.-F Suys and P.-F. Gineste. The monumental structure is typical of XVIllth century orangeries: a central rotunda with a wing on each side, each ending on a pavilion.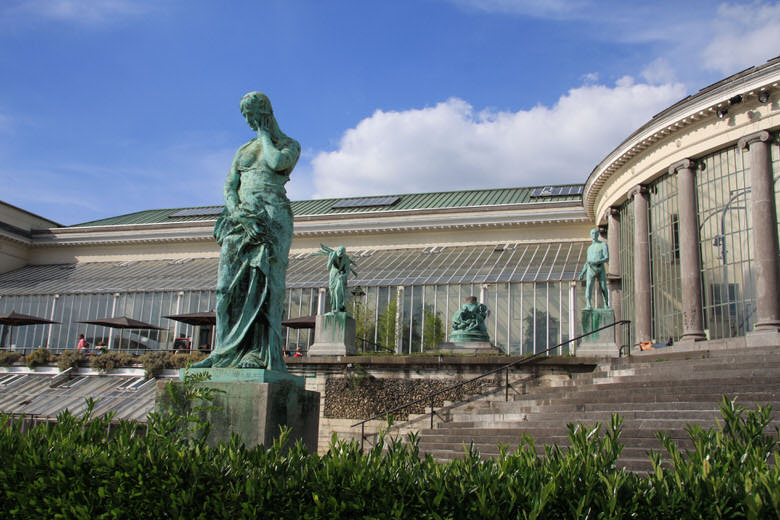 The building was enlarged several times during the XIXth century. In 1939 most of the plant collections were transferred to the botanical garden at Meise. Truncated and mutilated after the works of the North-South junction, the former botanical garden was re-arranged according to the drawings of René Pechère.
Location of the Botanique:
The botanical gardens lie in particularly pleasant surroundings and now host and organise a wide range of special events such as theatrical productions (in the great central rotunda), musical evenings (song, dance), cinema and temporary exhibitions. In September, the gardens play host to Les Nuits Botanique Festival, with numerous pop, rock and soul concerts.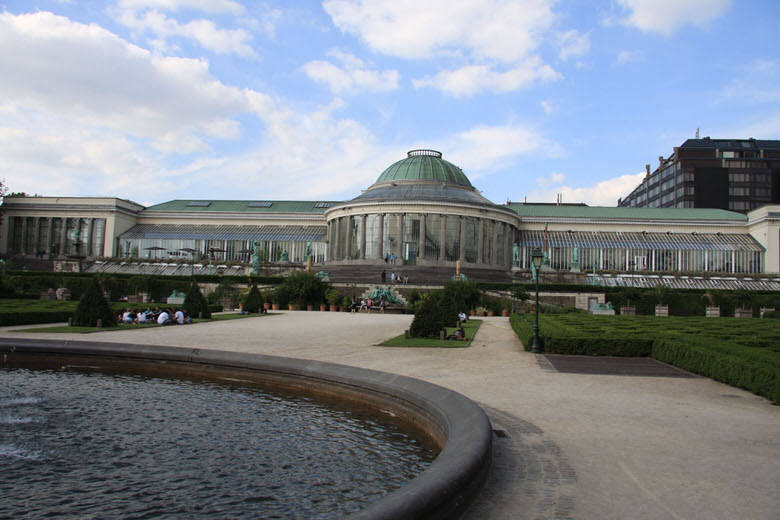 Originally the gardens. which were partly laid out by Charles Henri Petersen, consisted of three terraces overlooking a lake, each in a different style.
---
way across the pound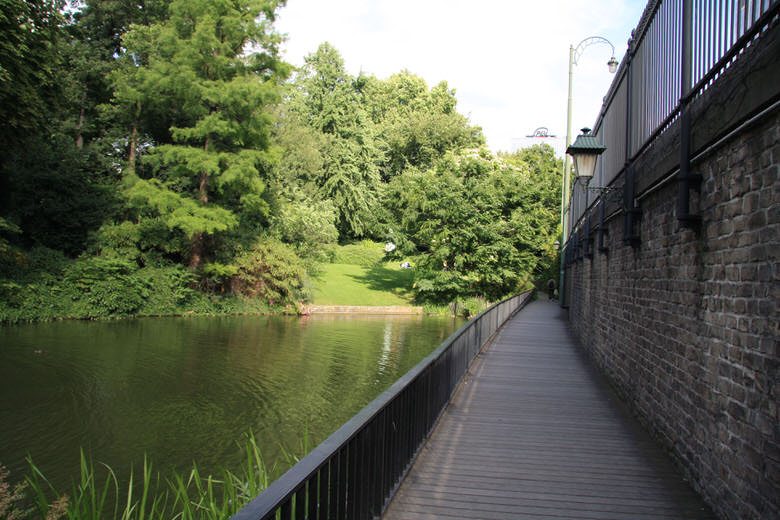 The pond of the botanical gardens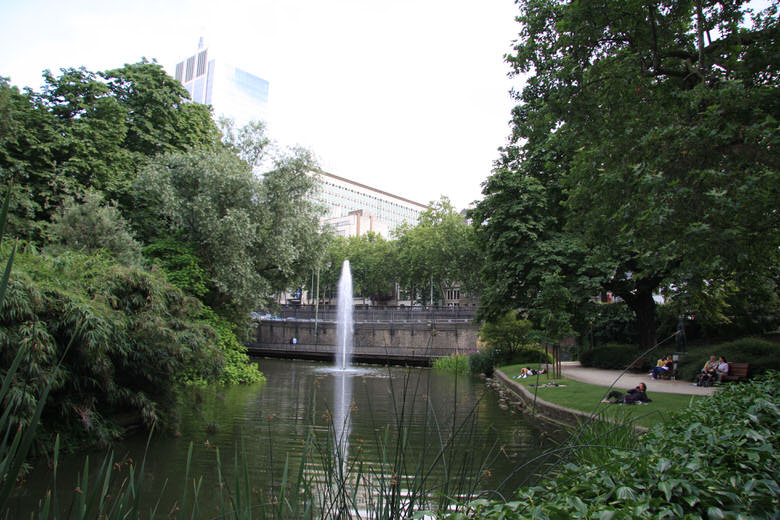 They have since been altered slightly as a result of the construction of the Gare du Nord railway station.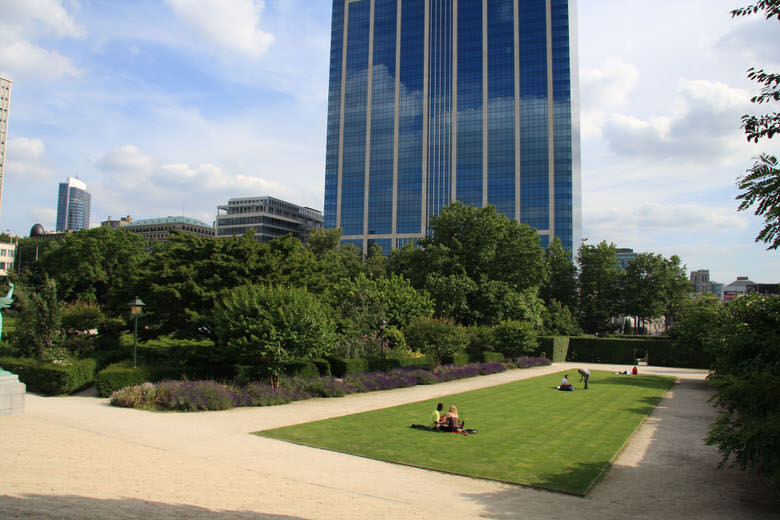 the relocation of the plant collection in Meise, the damage caused during the war, and the building of an underpass which decreased the overall area by half.
The old botanical gardens building and its glasshouse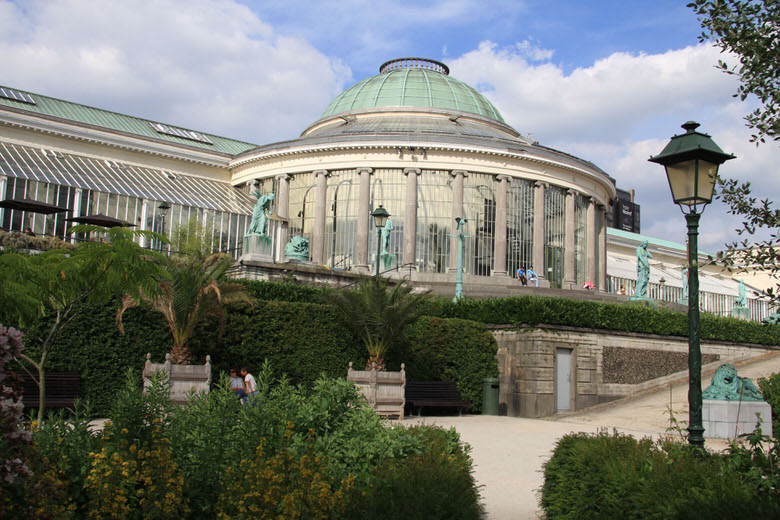 The back of the park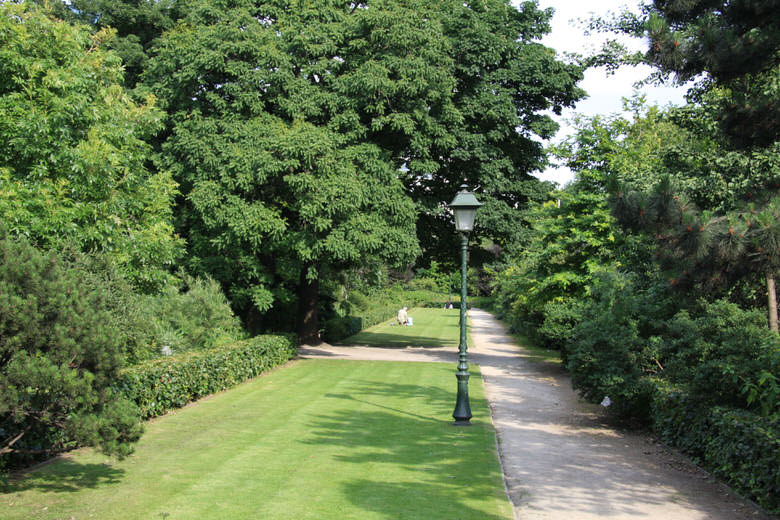 Few of the 52 sculptures that made up the ornamentation designed by Constantin Meunier and Charles van der Stappen, two brilliant late-19C artists, have survived to the present day.
Le laurier sculpture by Julien Dillens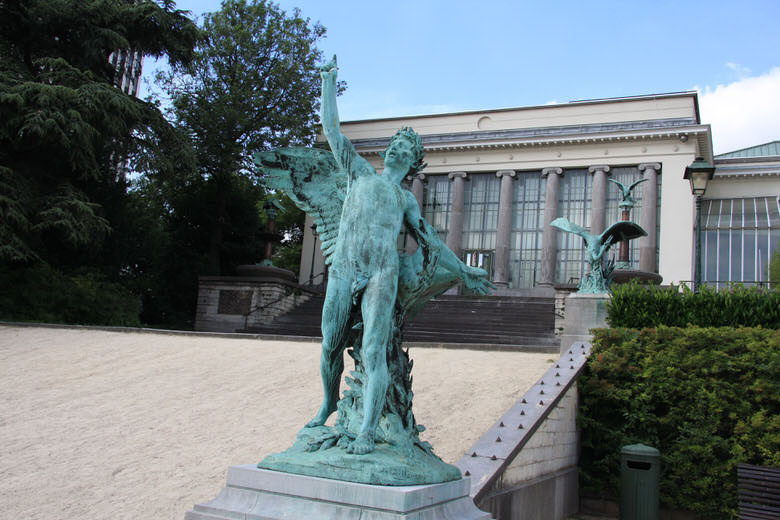 l'olivier sculpture by Leon Mignon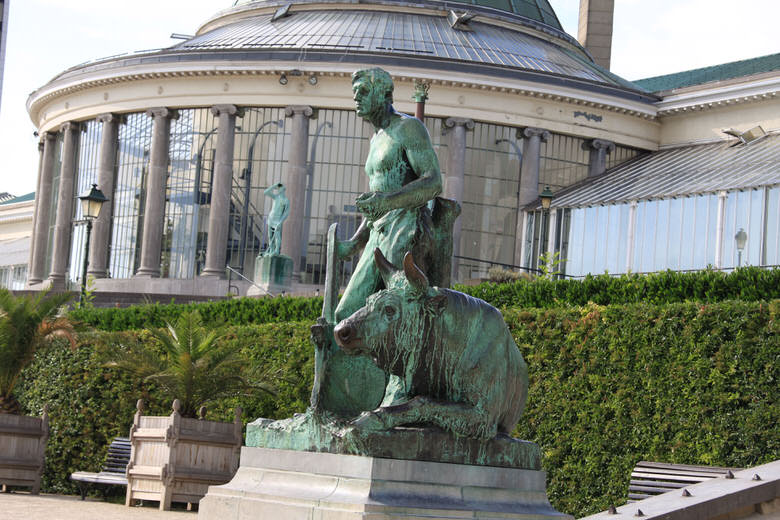 Some of them can still be seen in front of the south façade of the building, including Spring (Hippolyte Le Roy). Summer (C Meunier), Autumn (C Meunier) and Winter (Pierre Braccke) flanking the central glasshouse.
Winter and Fall in the back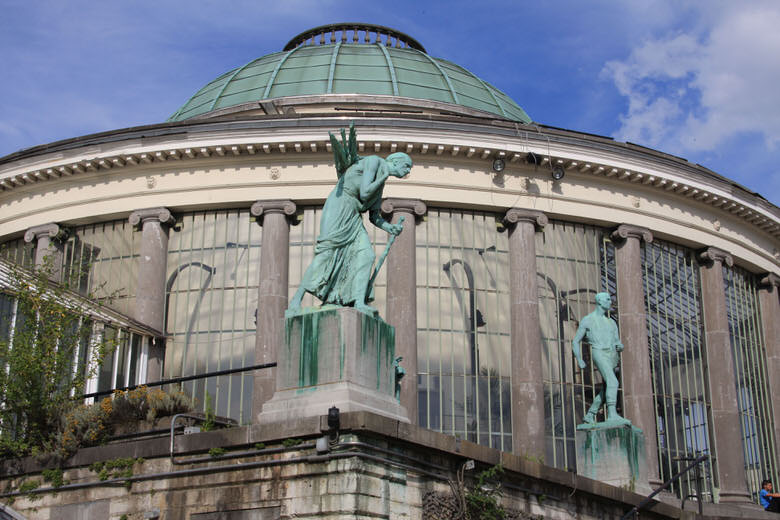 La Cigogne by Edmond Lefever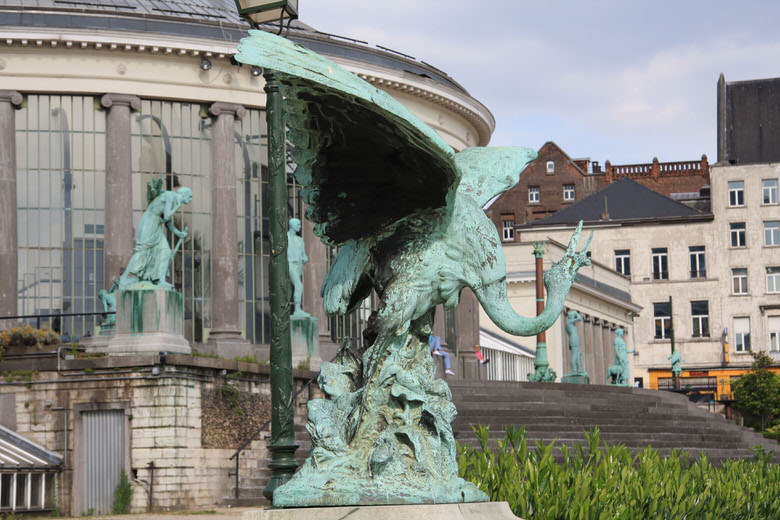 Spring at the forefront and summer in the back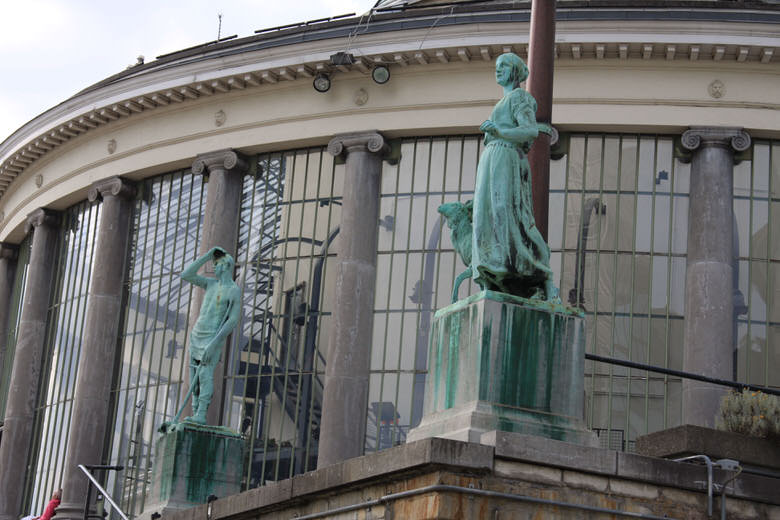 A number of animal sculptures bear witness to the fashion for this new art form in the 1980s. In preparation for the 1958 World Fair. Rene Pechère was commissioned to turn the old gardens into a city centre park open to all.
Central glasshouse building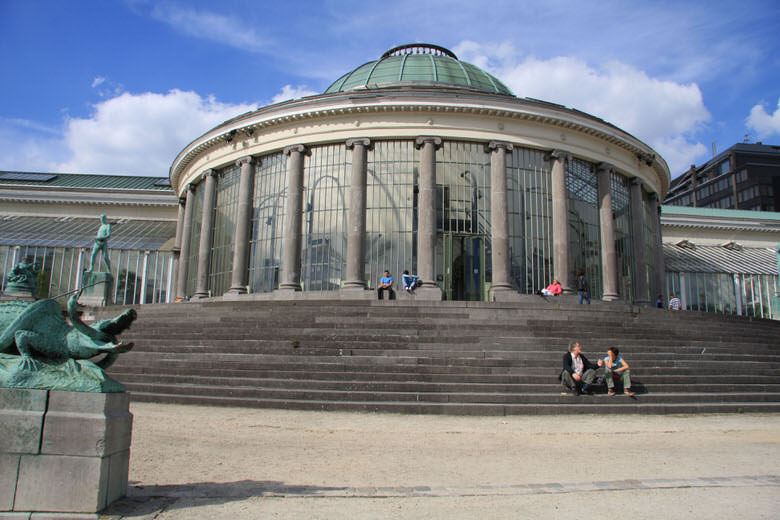 Finance tower seen in the back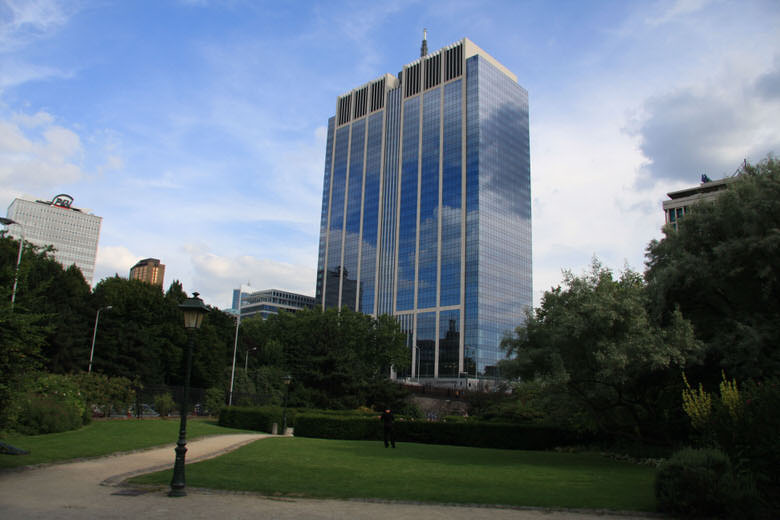 It contains a few superb tree which are sure to delight those with a fondness for arboriculture or a nice spot to relax amongst the urban environment.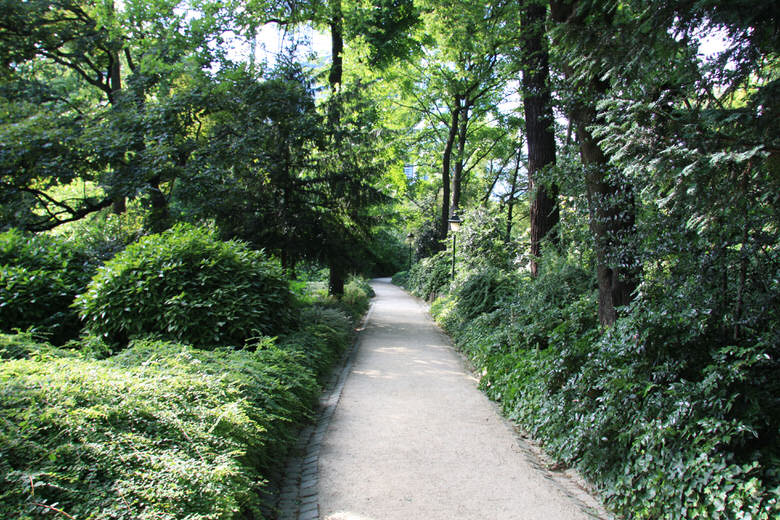 Maze of the Botanical gardens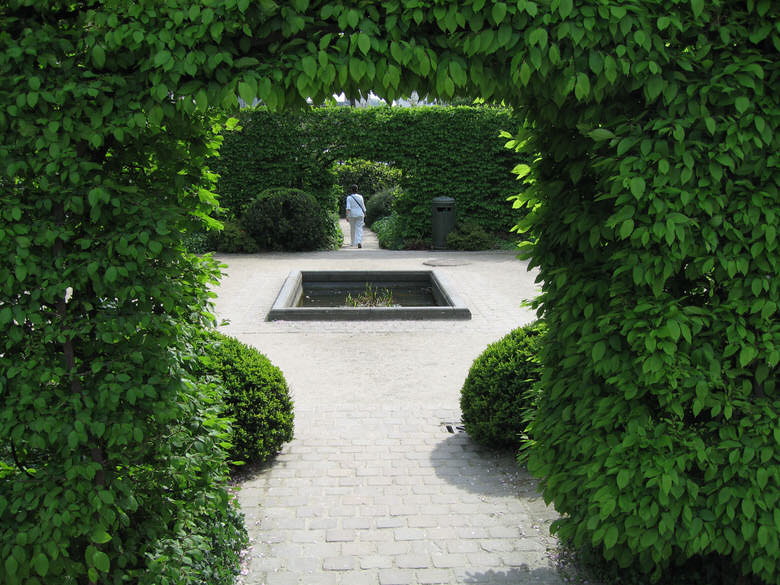 The iris, the symbol of the Brussels-Capital City Region ("Region" because Belgium has been federal state since 17 February 1994), is given pride of place here and from Apri to June there are almost 40 different varieties to admire.
People relaxing on a hot summer day in the park