Here are some pictures of the Georges-Henri park located in Woluwe-Saint-Lambert of Brussels, it has some very odd feature of being an old cemetery where tombstones have been used has pavement to create walkways.
Entrance of the empty park on a cold December day
let's chose to go down this road
The Ravensbrück Monument: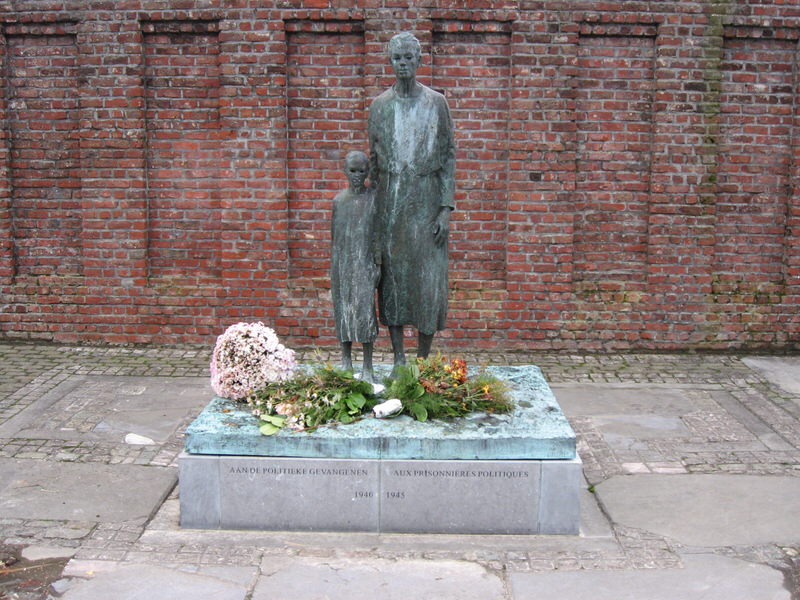 The Ravensbrück Monument (Thérèse Chotteau, 2000). This monument, dedicated to two women members of the resistance and to their children who died in German camps during World War II. The monument depicts a woman standing on muddy ground, with her head thrown back and her body erect, Defying oppression. Her arm is Draped around a child huddled up against her. He represents both the painful memory of loss that is forever remembered and the struggle to safeguard children, hope and the future. On the lecturn, located to the right of the monument, is a passage from a letter written by Marguerite Bervoets, a young poet and teacher who was decapitated on August 8, 1944 in Wolfenbuttel. A bed of roses, symbol of the association of former political prisoners and survivors of the Ravensbrück camp, has been planted to the left of the monument.
Notice the paved road…

Give it a closer look, there is something weird with the pavement…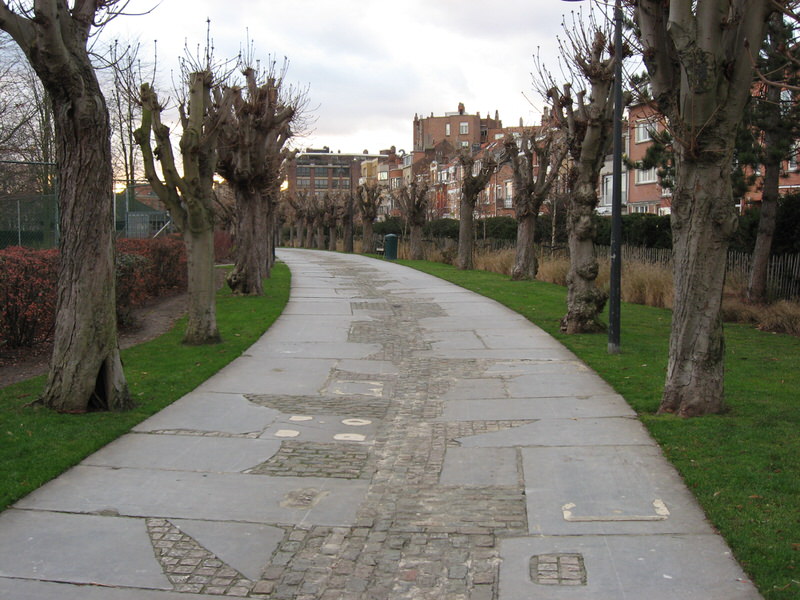 Anyone starting to have an idea of what it's made of now ?
Yes tombstones!
It is actually an old recycled cemetery where everything was used in the process of giving it a new vocation as a park. A good reminder that our brief passage on this earth will be totally forgotten from anyone's memory less than 100 years from now. Be sure to enjoy the short time you have among the living 🙂