The Parc Malou with its 20 acres is the largest park of Woluwe-Saint-Lambert but also the oldest. Amoung other things It features the Moulin Lindekemale (old mill), The Château Malou (Castle), A large playground for children, a fishermen's pond, walks along the rivière Woluwe (Woluwe river) and sightings of wildlife such as ducks and swans.
Location:
Lindekemale Mill
Built downstream from the confluence of the Woluwe and Struykbeek, this former grist mill, mentioned in texts as early as 1129, used water from both of these streams to increase its power. In the 19th century, paper was also made here.
Around 1900, faced with competition from the milling industry, the managers opened the Mill Milk Bar a place where walkers stopped to quench their thirst.
Acquired by the town in 1955, this is the only mill to have survived the urbanisation of the valley. The paddle wheel was restored in 1994.
La Woluwe (river)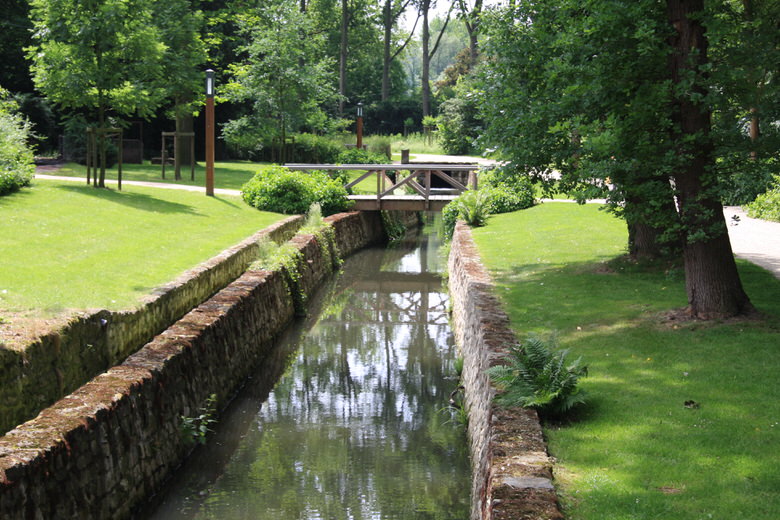 Marais du Struykbeek (Struykbeek pond)
The Allée du stade road crosses the park along the Marais du Struykbeek
The imposing statue of the roaring Lion by Raymond de Meester de Betzenbroeck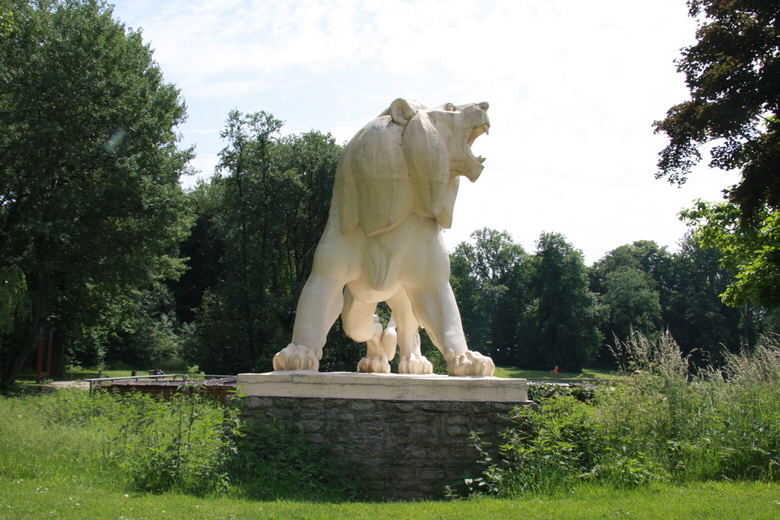 The road leading to tip of the large fisherman's pond
the Malou lake from a corner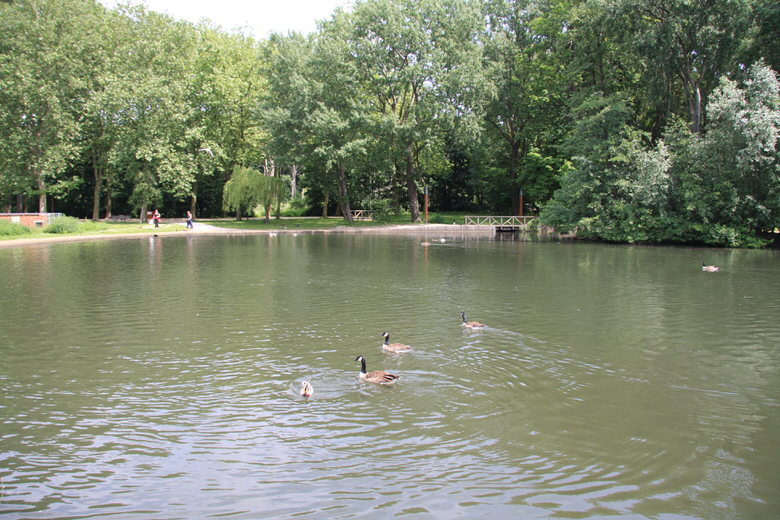 Closer look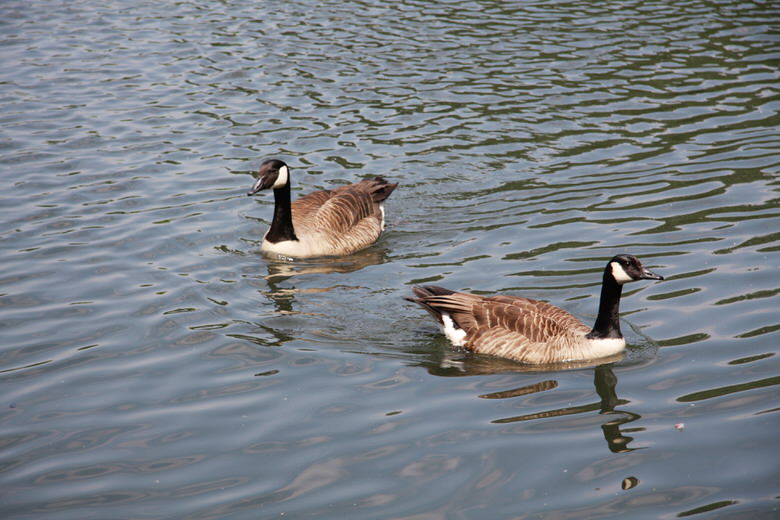 View from across the lake
On the other side of the Étang de Pêche (fisherman's pound)
Some of the wildlife birds living on the Lac Malou
On the lawn next of the Chateau Malou
Wild Bird Crossing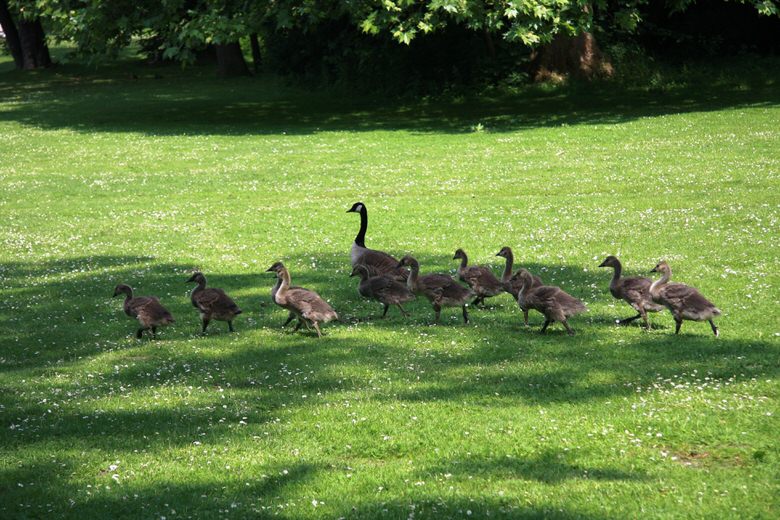 Chateau Malou
Built in 1776, as an engraved inscription notes, for Lambert
de Lamberts, a rich knighted merchant, this lovely Neoclassical
country residence stands among the foliage of around
eight hectares of property.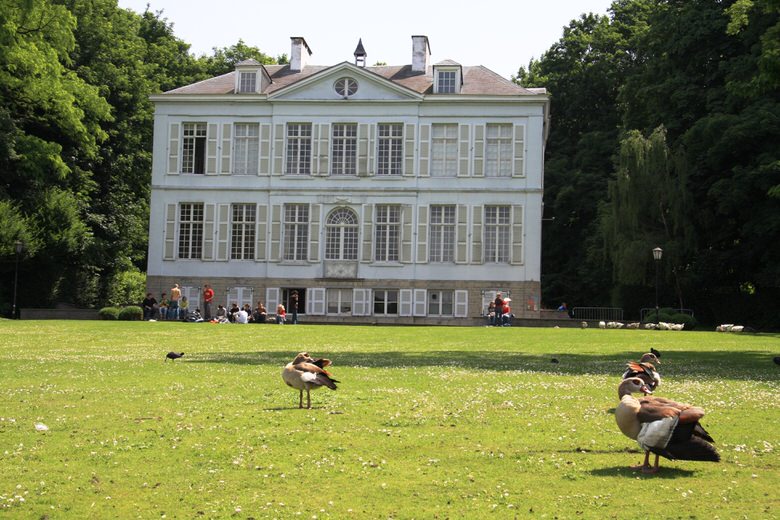 The chateau owes its current
name to one former owner, the Catholic politician and
financier Jules Malou (1810-1886), whose descendants gave
it to the town in 1951. It was transformed into a cultural
centre and since 1972 has housed the Gallery for Lending
Art Words which promotes contemporary visual artists.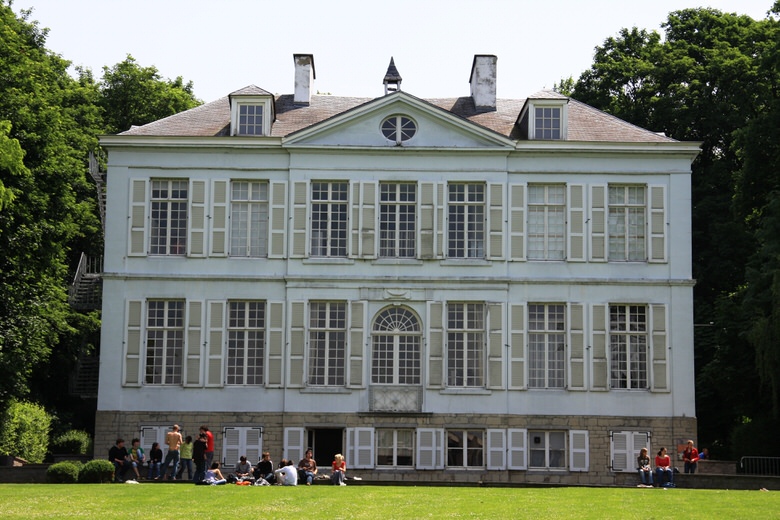 ducks and swans returning into the pond
Path across the park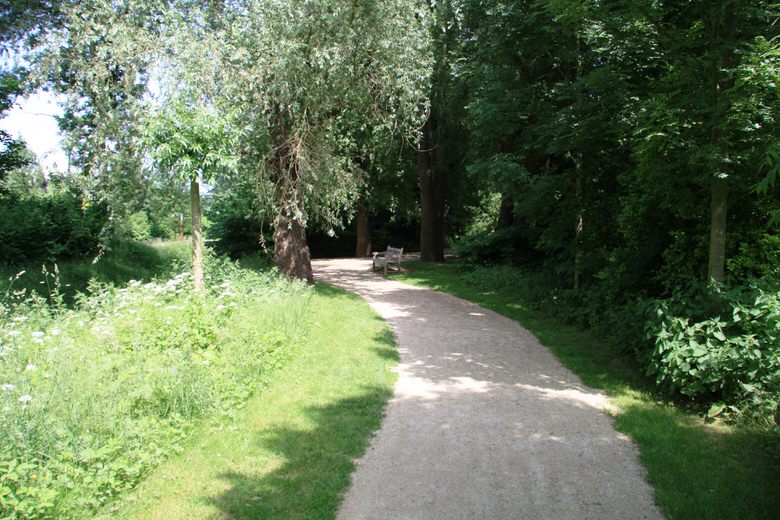 A large playground at one end of the Park called the Chalet Malou