The Delirium Tremens Café has a selection of 2000 different beers which makes the menu handed out by the waiter seem even thicker than your yellow pages phone book directory. Not surprisingly then that under these circumstances on the 9 January 2004 it has won the very prestigious Guinness book of world records for being the establishment with the most commercially available beers with a total count of 2004. If you are there on a Thursday don't miss the live band playing downstairs from 10PM until 2AM which make the best free jam session of all Brussels. The Delirium Tremens bar is located at 4 Impasse De La Fidélité just off the famous rue des Bouchers.
location:
Photo entering the Delirium Tremens café
View of the back from the middle of the café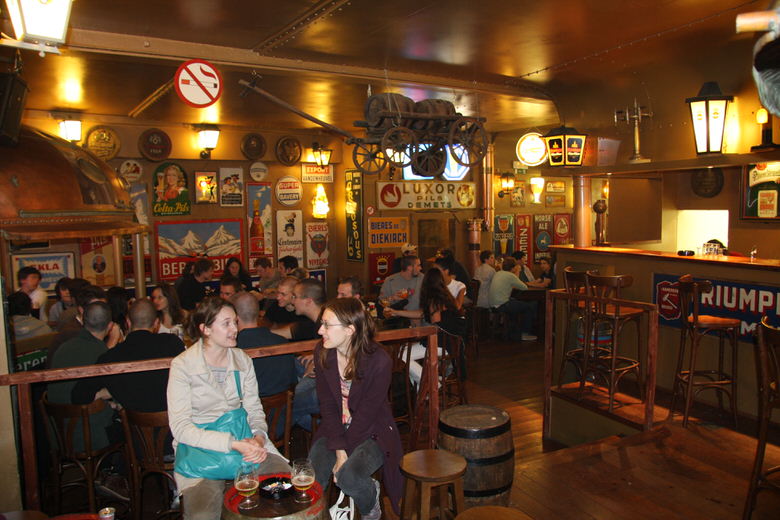 Seats in the middle made of old brewery Kettle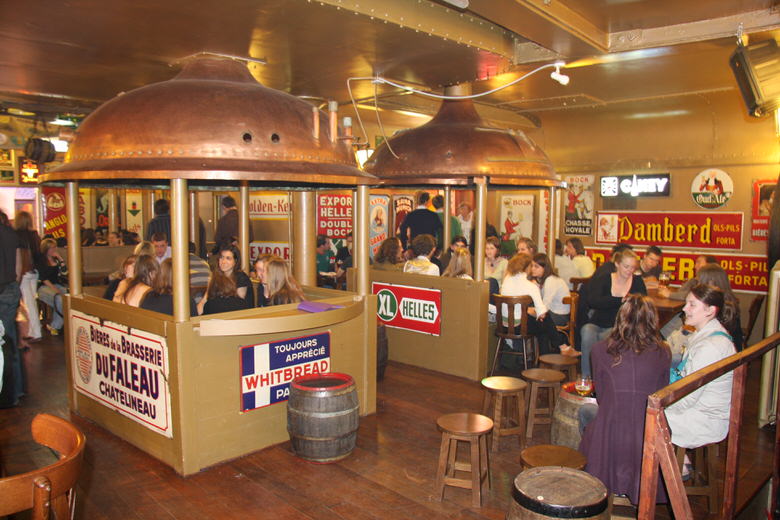 In the back just next to the stairs that lead downstairs
The other side near the main entrance
Approaching the bar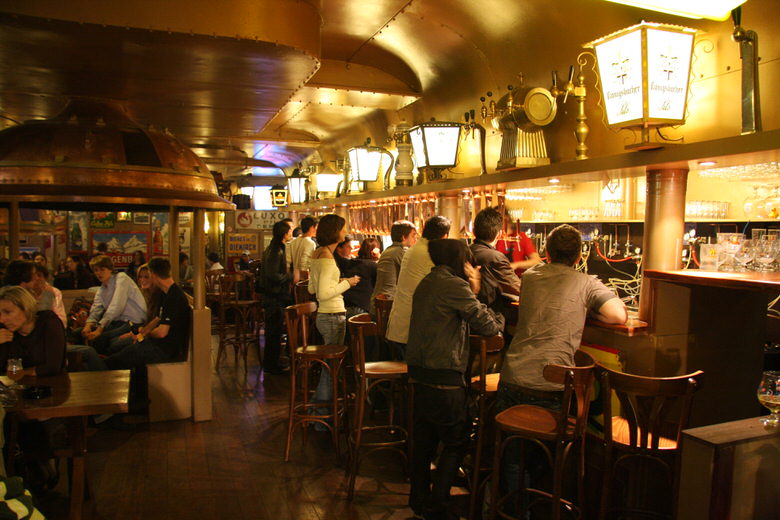 Quite a few taps to be seen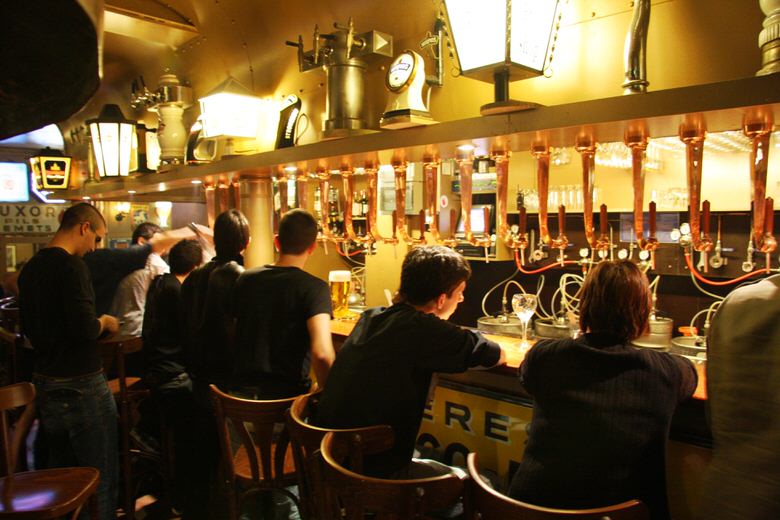 Takes no expert to guess that upstairs definitely specializes in draft beer! The bar has about 30 kinds of different draft beer each flowing from its own tap.
As one cannot go without noticing the large number of kegs connected in the back. Here's a closer shot of their disposal.
Arriving downstairs Delirium Cafe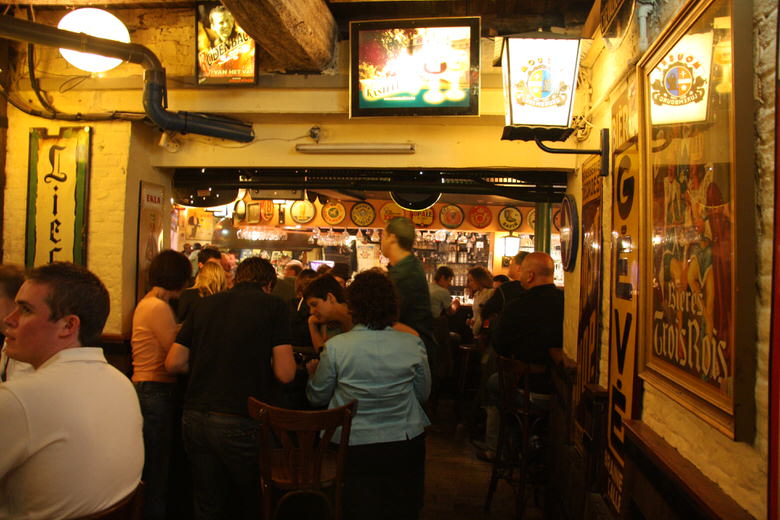 Peeking a look from around the corner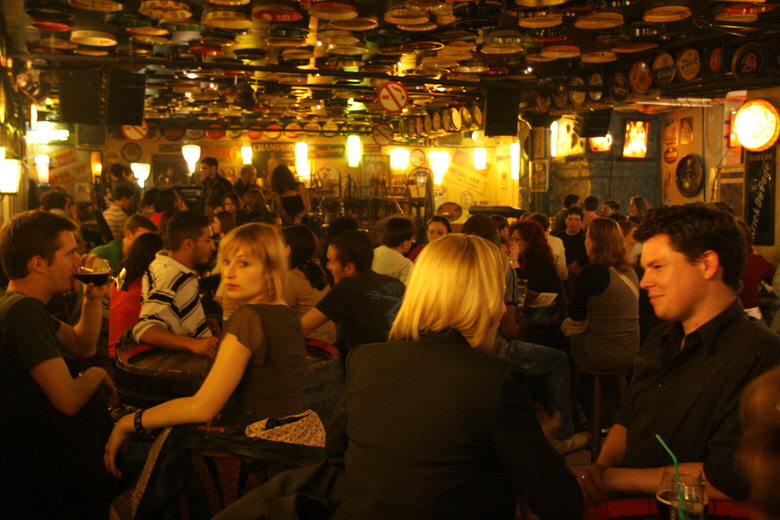 You can notice beer memorabilia thats hanging from just about everywhere one can look.
Around one side of the downstairs bar section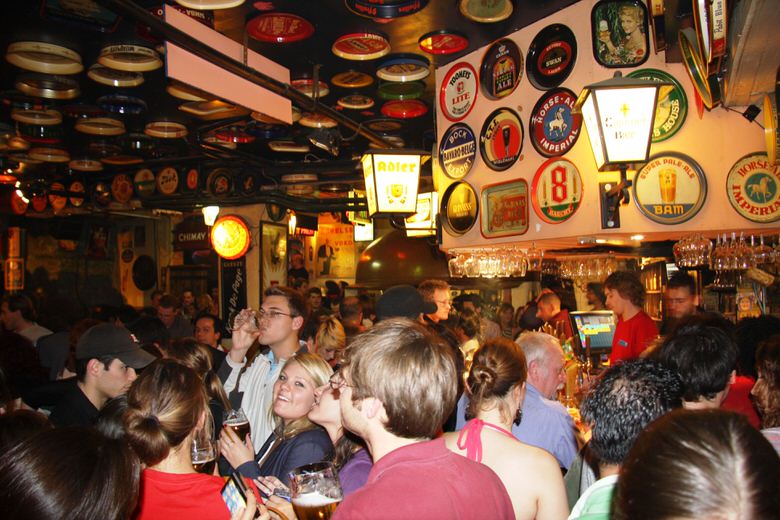 The other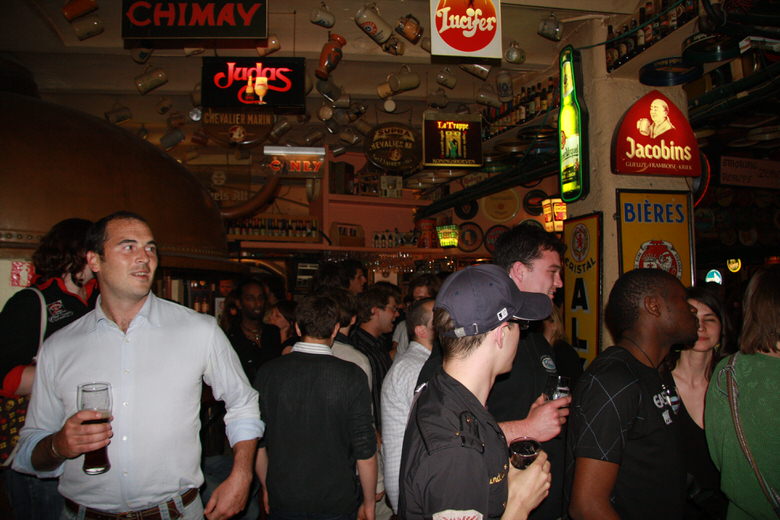 Every Thursday at 10PM there is a Jam session with various musicians playing through the night.