A few places in the center of Brussels still have remnants it's colonial times and display Art inspired by the vegetation and animal life of the once Belgian Congo, The most recurrent theme is the banana.
As seen here on top of a building at 75 rue Antoine Dansaert
The building was erected in 1927 for Gerard Koninckx Frères an exotic fruit wholesalers by Eugene Dhuicque.
Multiple banana motifs can be seen and for a good reason, this is the fruit that made the fortune of many merchants in the beginning of the 20th century.
An attractive display of glazed stoneware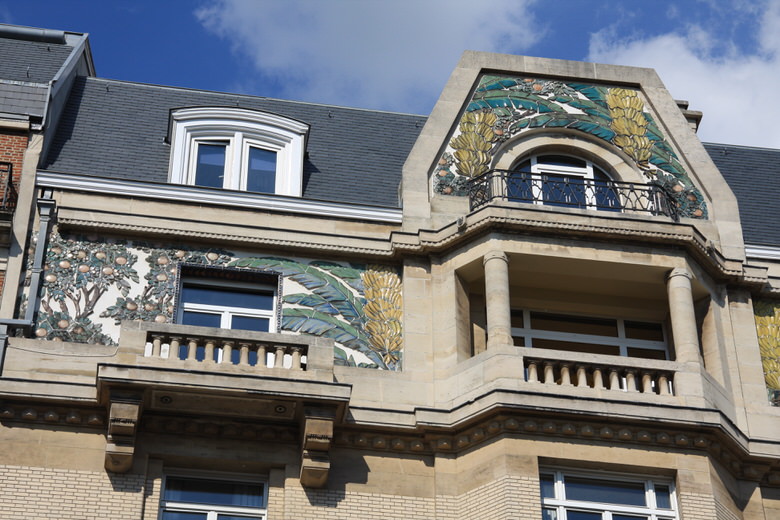 Next Building at 7 rue du Vieux Marché aux Grains displays an African woman with a full basket of various local fruits of the Congo.
Similar decoration found also on the right side
Last example of the fruitful trade in bananas is located at 34 boulevard d'Ypres. Again built for Gerard Koninckx Frères, this pretty Art Deco building was decorated with golden fruits & bananas on top of the columns of it's facade.