On April 17th 1958, under a grey sky, Expo 58 opens its doors to visitors for a period of six months. By staging this prestigious exhibition, Belgium wants to show its know-how in such varied fields as atomic energy, metallurgy, urbanism and transport. The Atomium, spectacular symbol of the atomic age is the sole survivor of the 1958 World Fair. It represents an Iron crystal molecule magnified 185 billion times. At a height of 102 meters or 330 feet, the structure consists of nine spheres, each measuring 18 meters or 59 feet in diameter which altogether weighs 2400 tons. Conceived by engineer André Waterkeyn, the iron molecule took 18 months to design and as many months to built. Celebrating it's 50th anniversary this year many events are taking place until October to commemorate it.
Location:
Atomium from a distance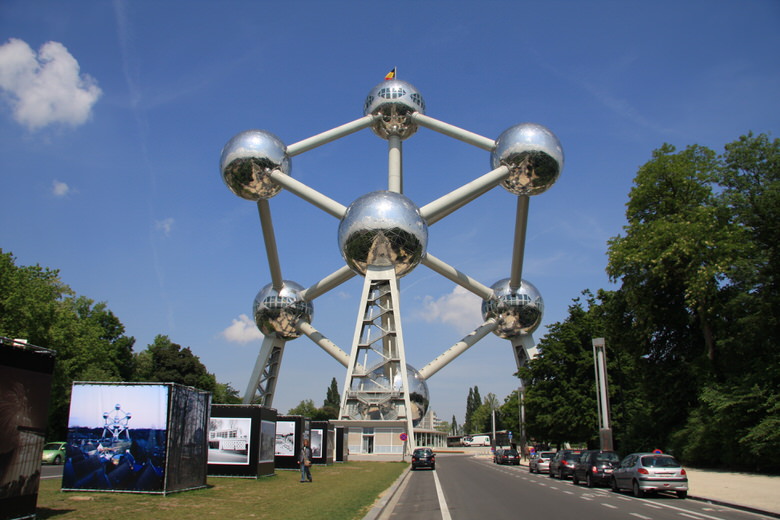 A bit closer
From just under the Atomium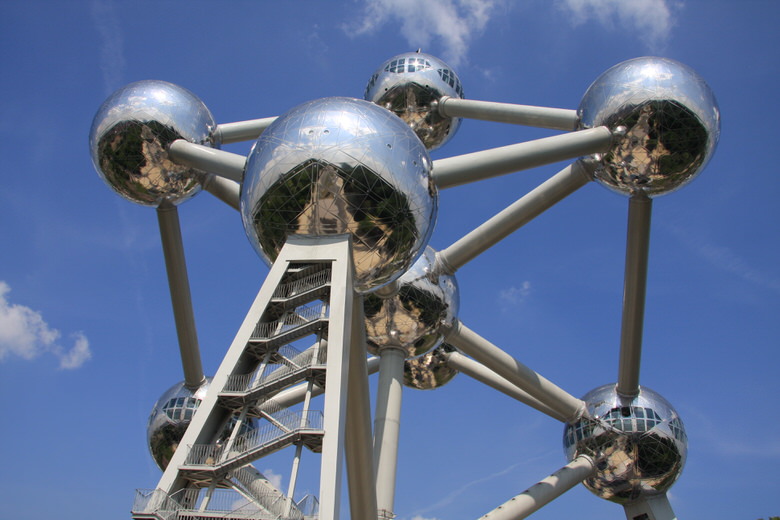 Different perspectives of the structure
Inside the Atomium everything is memorabilia dedicated to the Expo '58
The design and lights of the staircase somewhat made me remember the spaceship in the movie 2001: A Space Odyssey.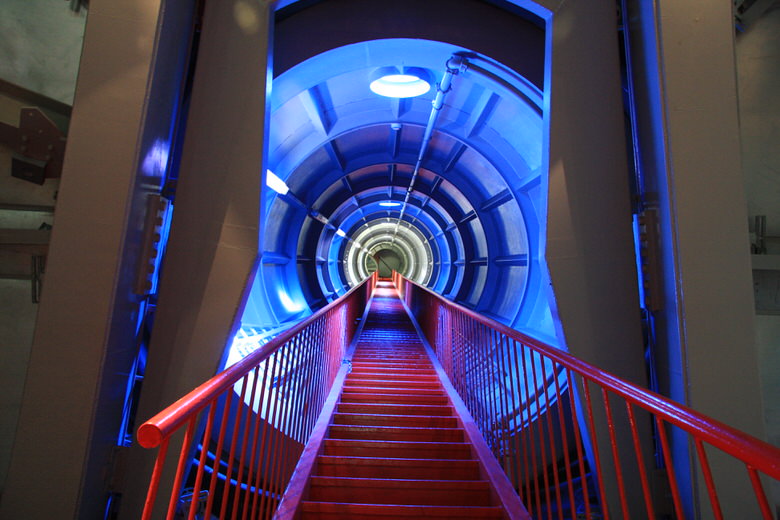 More of the Brussels World's Fair era
Atomium Elevator
Inside another sphere of the Atomium
And up again we go
TV room
More stairs with a Stanley Kubrick feel to them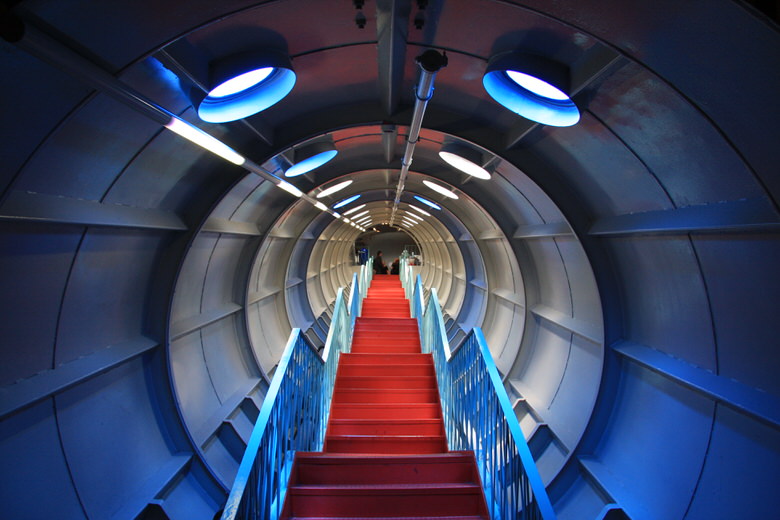 Atomium Bar
View of some of the spheres around
Back downstairs for the lift to the top. In 1958 this was the fastest in the World which still feels pretty quick 50 years later.
View of the city of Brussels from the top of the Atomium
Mini-Europe, Brupark and the Heysel stadium view from Atomium
The palais du Heysel in the back and the ADAM Museum on the right seen from Atomium
Closer up