Just a stone's throw from the Manneken piss on the corner is where you will find the Poechenellekelder café, or just nicknamed "Poech" for the regulars. This typical Brussels pub with its phenomenal interior decor is one of the most lively in the center during the day and has varied clientele where the locals don't hesitate to share with the tourists for a chat.
Location:
View from the exterior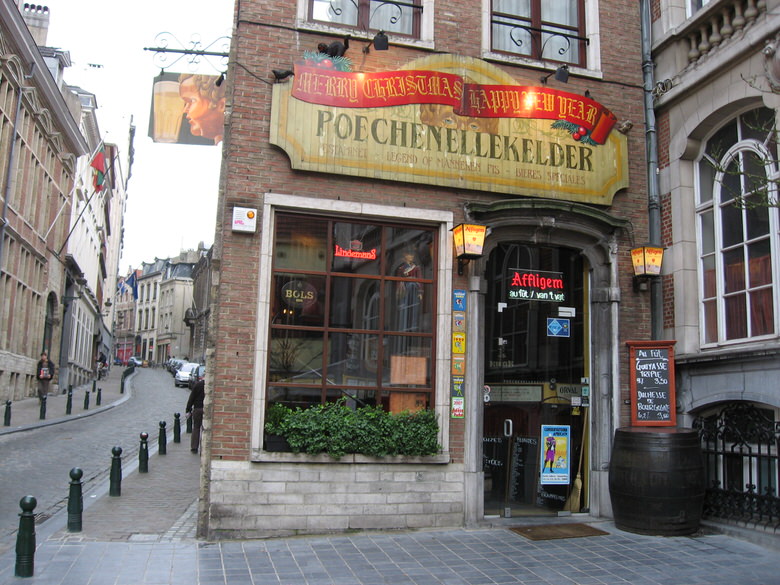 Nicely served Cantillon beer & cheese
A look from the 1st room near the entrance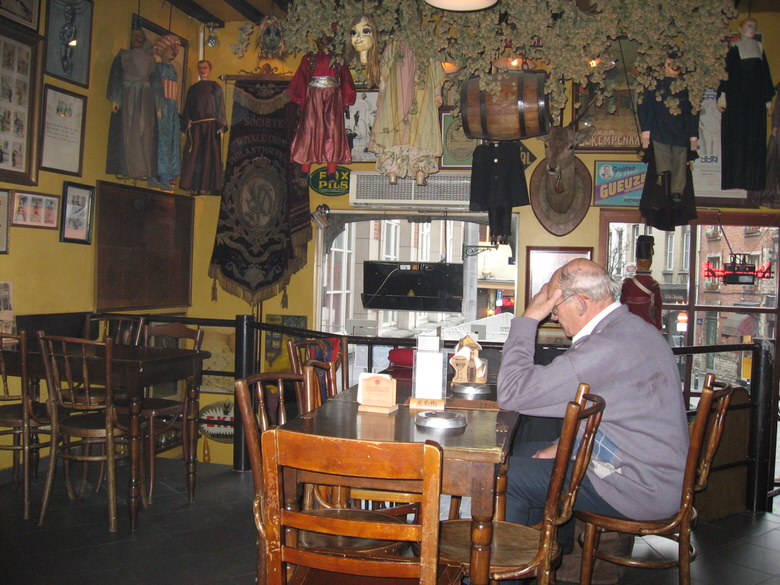 You get a feel of rich decor and special atmosphere as soon you enter
Approaching the main room near the bar section
Probably the best spot to enjoy the densely packed interior decoration with its puppets, trumpets, crossbows, beer crates hanging from everywhere.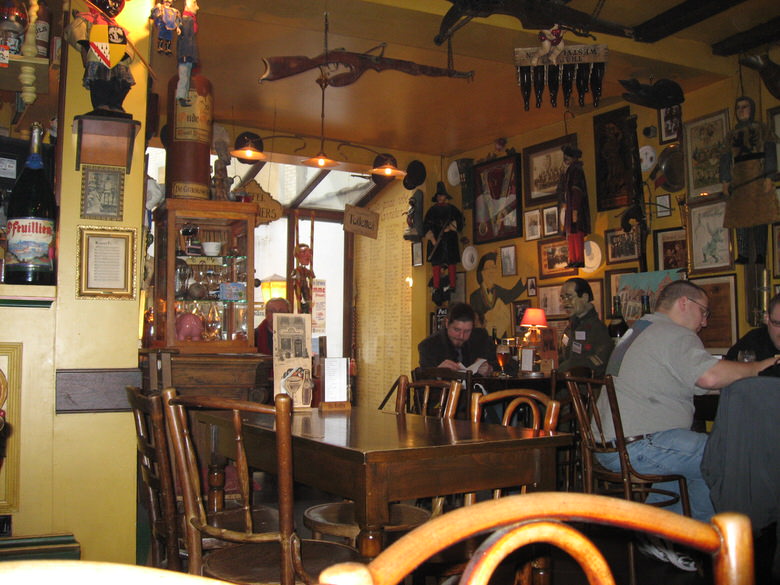 Seated and awaiting a drink and a view of the bar itself
Downstairs section where they seem to have puppet shows
Other side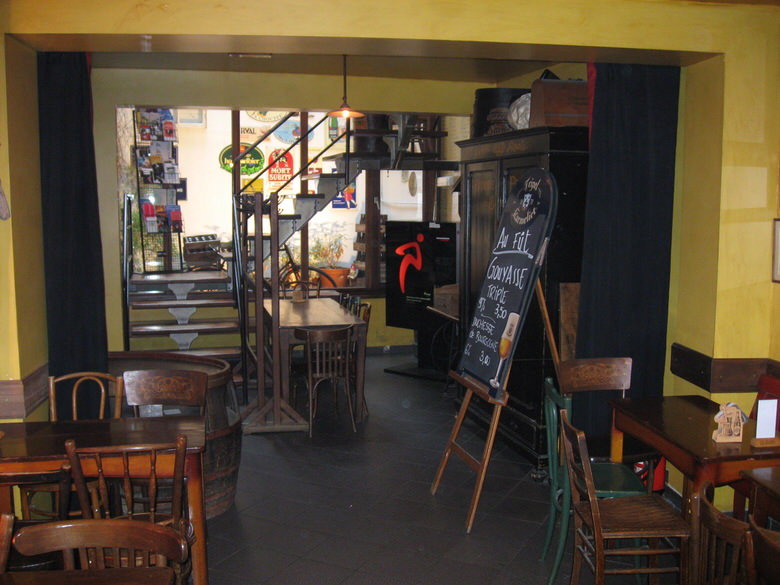 Final decision ater a while looking at the menu was Trappist Achel to drink