Parc Leopold
Park Leopold's Main entrance on rue Belliard just beyond the Parliament buildings. Set on the edge of the new European Union infrastructures and following on from the Maelbeek Valley, which stretches from the woods at La Cambre and the lakes in Ixelles to square Marie-Louise, this public park is a haven of peace and tranquility in the midst of the bustle of the urban thoroughfare that is rue Belliard.
Location of Parc Leopold:
Photos of Parc Leopold:
One end of the Park Leopold pond
The district is currently undergoing a total transformation as is obvious from the impressive number of tower cranes around.
The park was originally designed to be used as a zoo, hence the inscriptions visible on each side of the main entrance.
The park was opened in the middle of the 19C and given its current name to celebrate the 50th anniversary of Independence.
This pleasant, peaceful spot has a lake on which it is not unusual to see herons. The park lies on a steep slope and is overlooked by the rear facades of the two wings of the Museum des Sciences Naturelles.
From the other end of the pond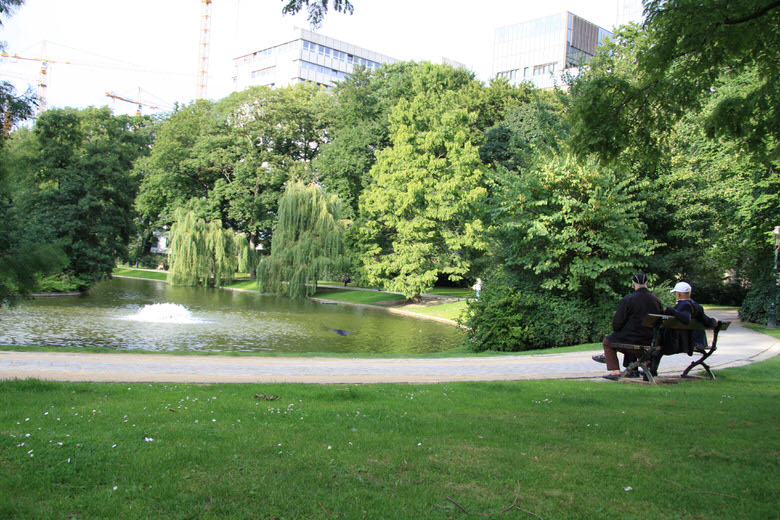 One of the many other species of birds
View across the pond
European Parliament buildings looming in the back
Georges Eastman dentistry institute in the back