The Former de Cleves-Ravenstein Mansion also commonly known as Hotel Ravenstein is the last standing example of the aristocratic mansions built between the end of the XV century and the beginning of the XVI century. This brick and sandstone building of late Brabant Gothic style was originally part of a vast building complex, divided and partially demolished over the centuries. This mansion, restored and transformed several times, is articulated around a main courtyard. The interior still holds pieces of furniture from the XVI and the XVIII century.
Location of Hotel Ravenstein:
Pictures of hotel Ravenstein:
The old door leading to the courtyard of this classified building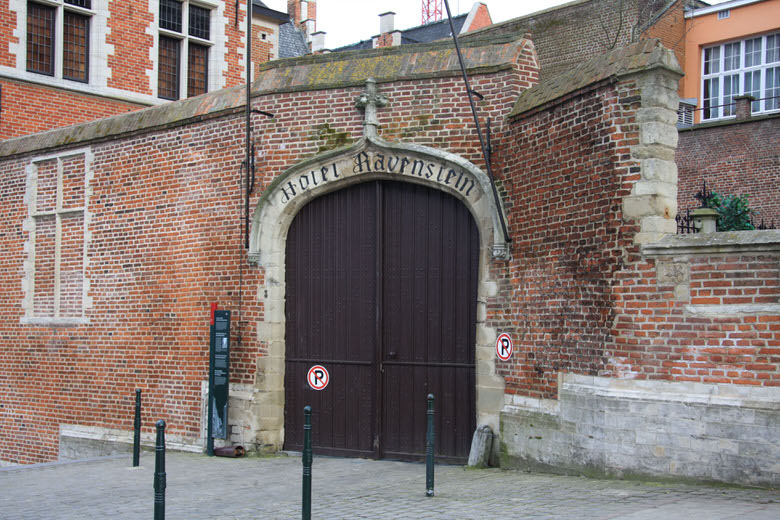 Details of the old Sundial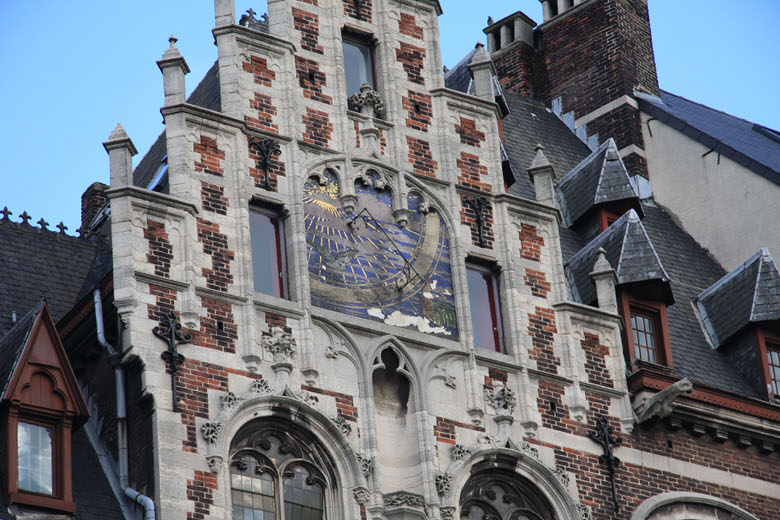 Today, the building hosts a restaurant and well as adjacent offices of the federation of Belgian Engineers.
A view of the Mansion in its entirety which is the last standing in Brussels of the 15th century Burgundian period.