The Manneken Pis tavern will be hard for anyone to miss since its located at one of the most recognizable places of the city. Once facing of the iconic Manneken Pis statue turn 180 degrees and you will be standing right in front of it.
Outside view
Entering the tavern enjoying the feel of its warm ambiance
Bar section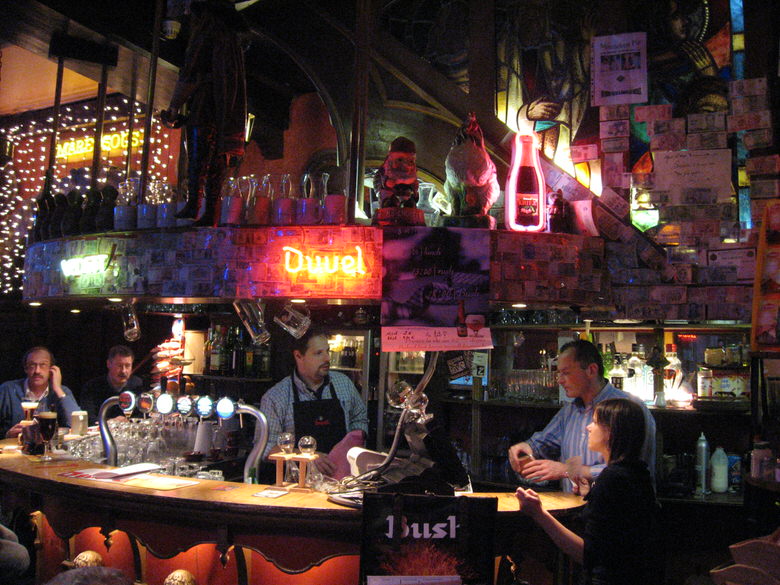 The place is nicely decorated with old lamps hanging from the ceiling and the furnace warms the place up even on a cold winter evening.