While I was passing by the Grand Place today I noticed a large crowd gathered and some sort of police demonstration that was going on and decide to take some photos of the event that was already well underway. It was in fact the annual "fastes de la police de Bruxelles Capitale" event that celebrates the Police of Brussels.
The Belgian Police had just received a new motorcycle to gradually replace their old BMW's that were proudly on display during the show.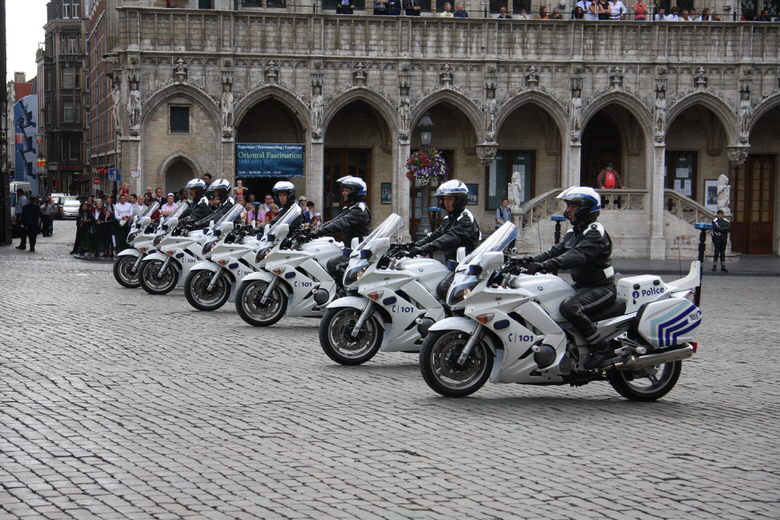 View from the back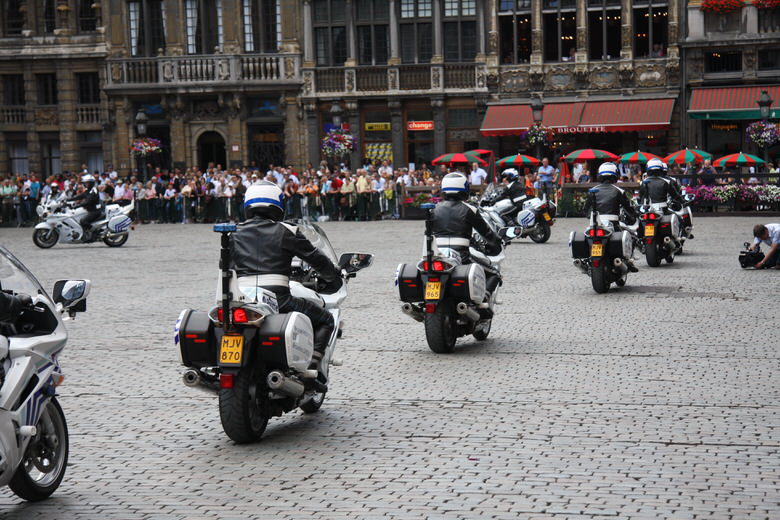 The motorcycle Police started doing some stunts with their bikes

Impressive display rolling by of 10 police officers on 3 bikes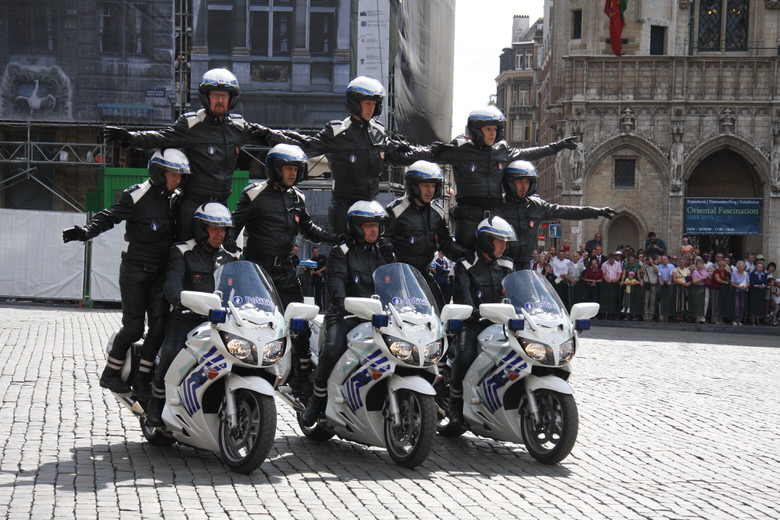 Back view as they go by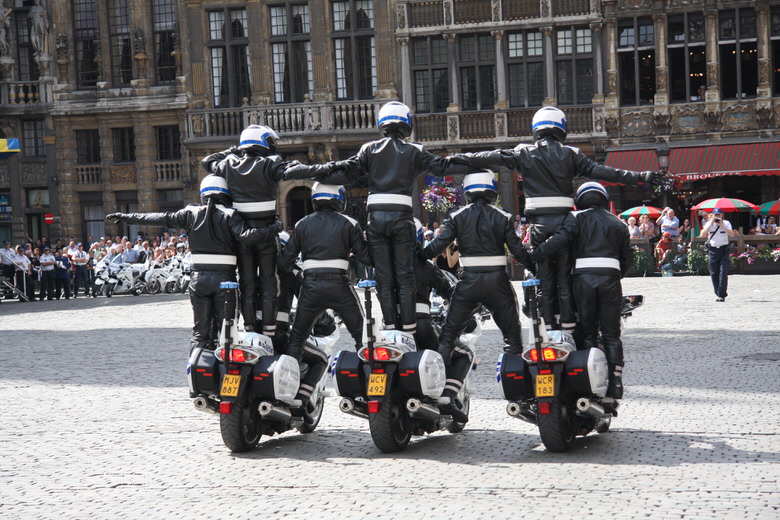 Both feet on the seat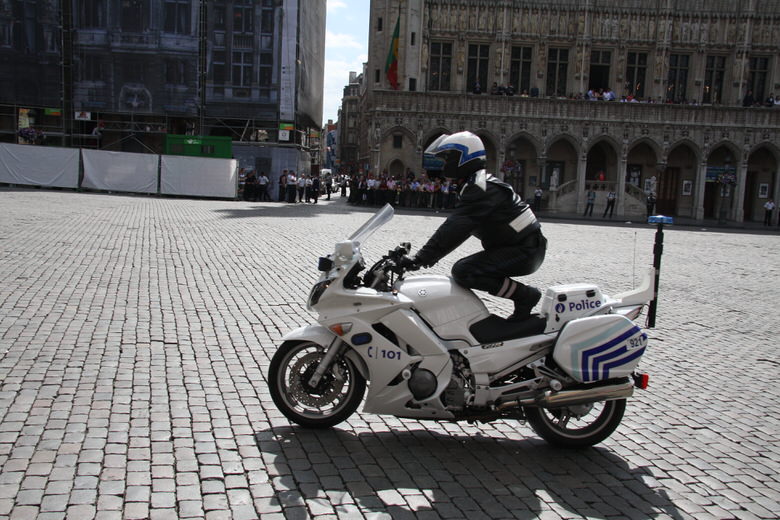 one foot on the seat and another in the air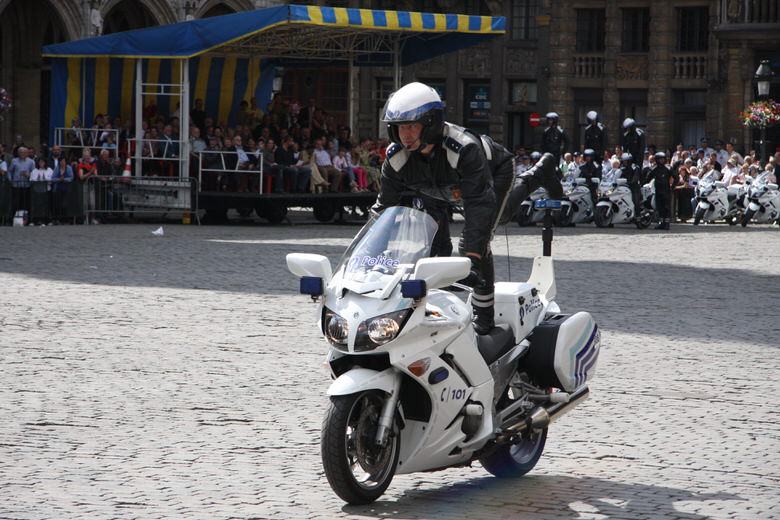 Seen from the side
Now few stunts with feet On the side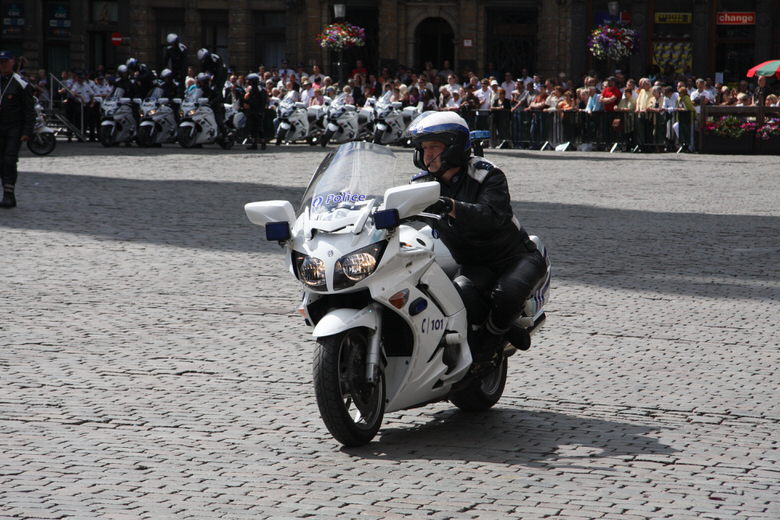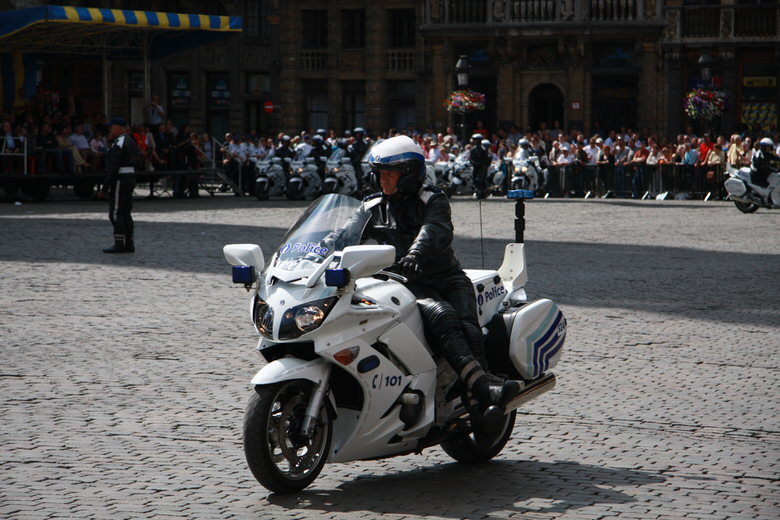 La brigade canine de Bruxelles or in English the Brussels K9 Brigade had their own little display of force.
Dog going for the jump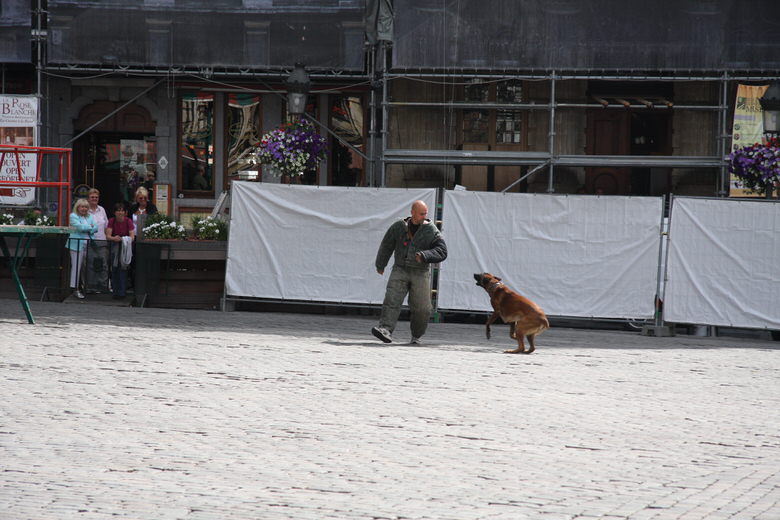 Powerful K9 Jaws in action
This time the Intervention is on a car with at first one dog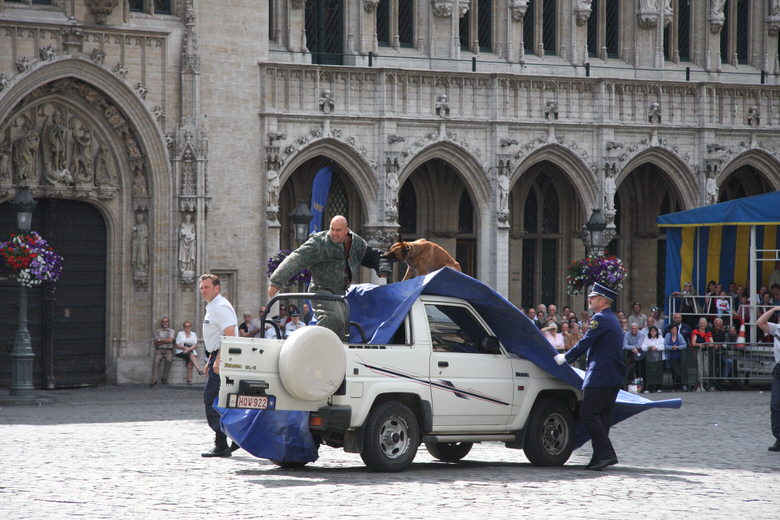 Then another on the suspect destabilizing its victim