The "Première enceinte de Bruxelles" is French for the first walls of Brussels, wich are a series of fortifications that were built around the city and date back from the 13th Century. Along the 4 KM long walls, forty individual towers were built as defenive measures where entry within the walls was possible by seven main gates.
Location of the noticeable remains of the first walls of Brussels:
Tour Anneessens or also called Tour d'angle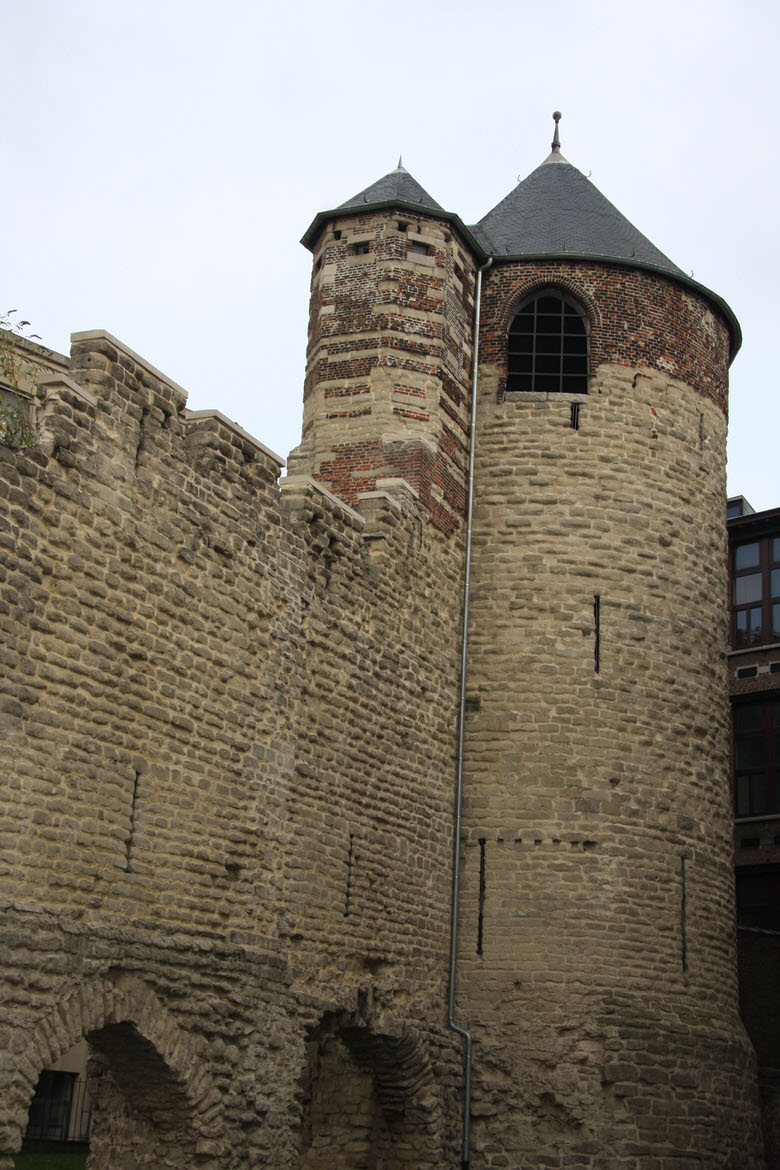 Detail of the changes made on the tower over the ages can be easily noticed
Here seen from boulevard de l'Empereur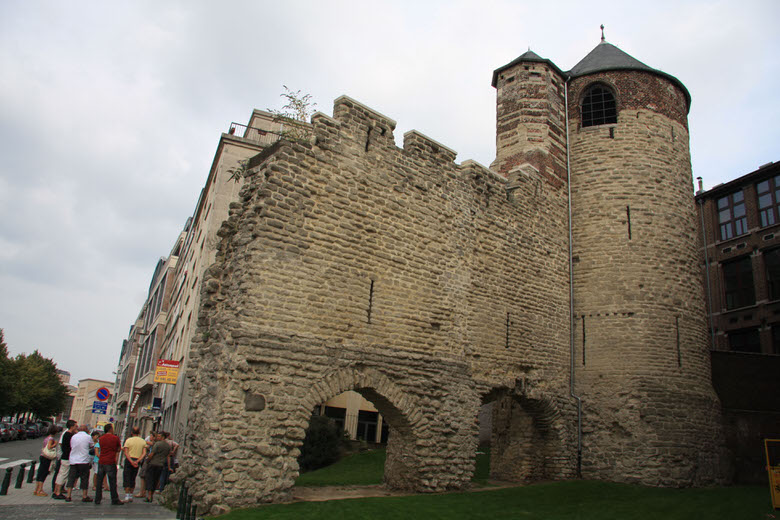 La courtine de Villers and the tour Saint-Jacques
Here is a long remaining section of the walls on rue de Viller.
La courtine de Villers from within the walls
Long remaining section of the wall extra-muros can only be seen from a school yard near rue des Alexiens.
Details of the wall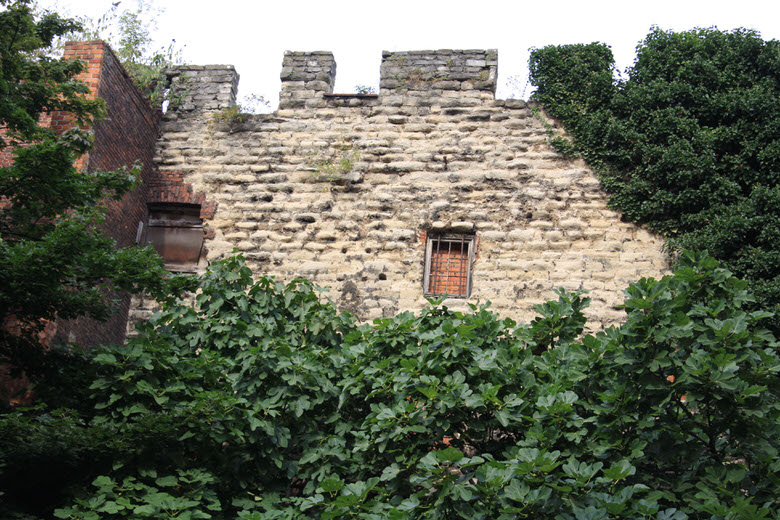 Another angle view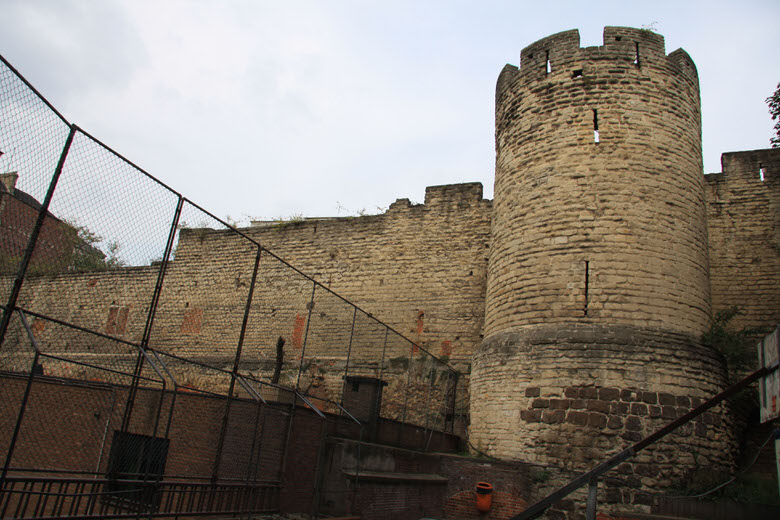 Closer look at the tour Saint-Jacques