Cook & Book is an amazing new concept of nine very classy bookshops all grouped together where each runs its own specific theme. The novelty is that they are at the same time restaurants where one could come for a simple drink or enjoy a full meal while browsing for his favorite books. There are sections dedicated to travel, comics, personal development, literature, print media, children's books, contemporary art, classical music and jazz, and there's also a particularly attractive section given over to works in English.
Location:
Left side of the Cook & Book restaurant and bookshops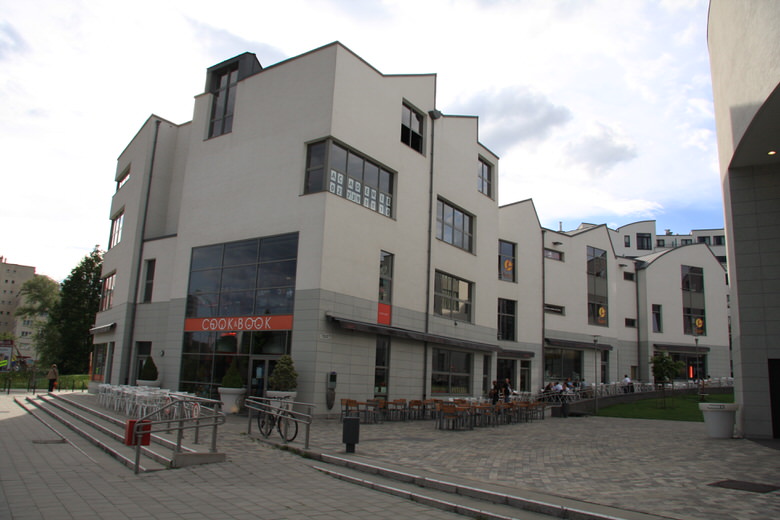 Entering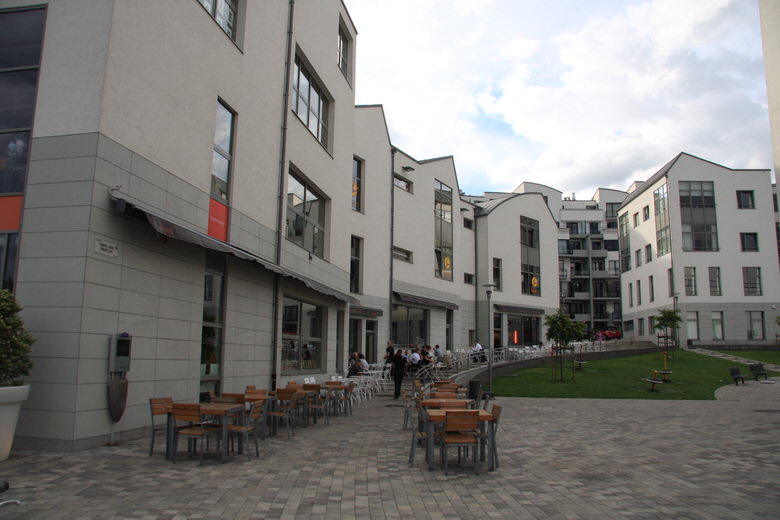 Right side of the Cook & Book restaurant/bookshops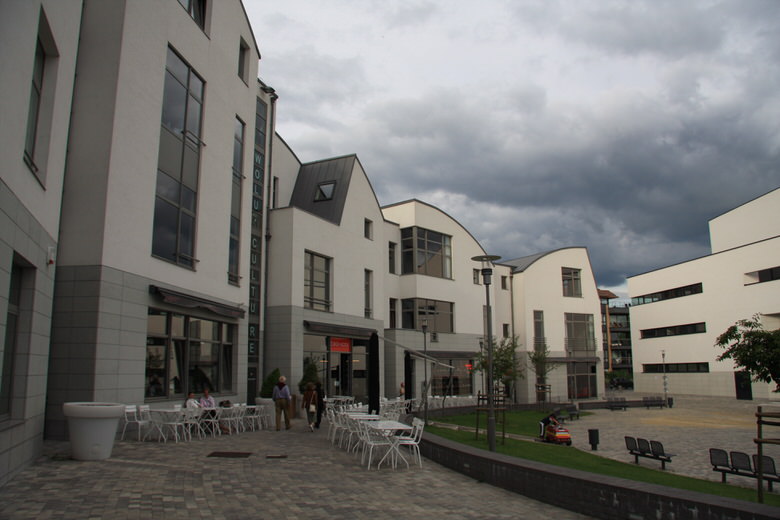 The French bookshop looks like a Left Bank café, with old books suspended from the ceiling.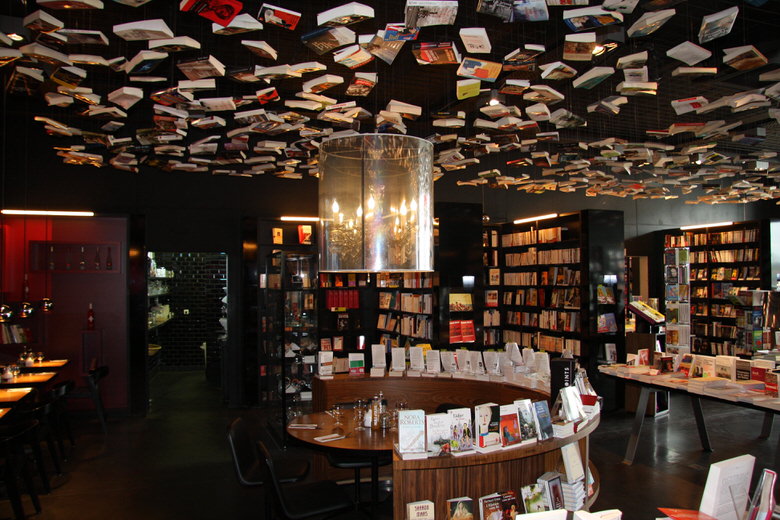 Tables in the back where you can enjoy a meal or a drink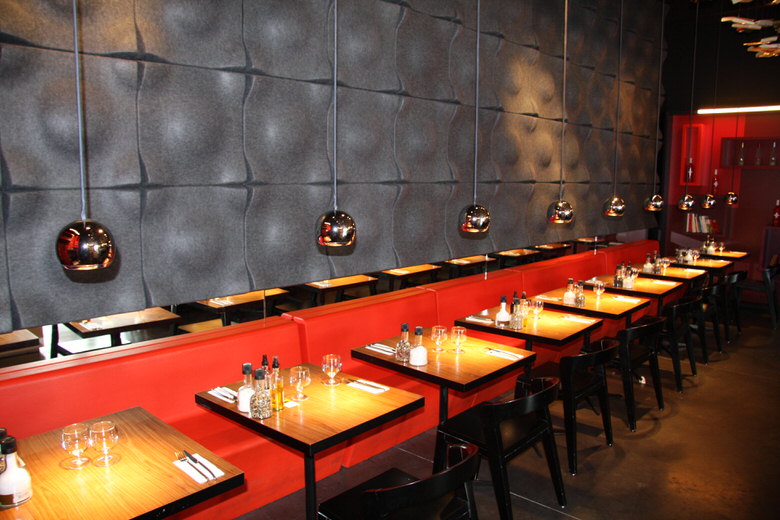 View of both the restaurant and book section
All the bookstores are linked and one can go from theme to theme
The interiors are designed to reflect the books on sale as recipe books are displayed in an Italian-style trattoria with an open kitchen, tiled floor and Fiat 600 parked next to the counter.
Food and drinks are available in all nine bookstores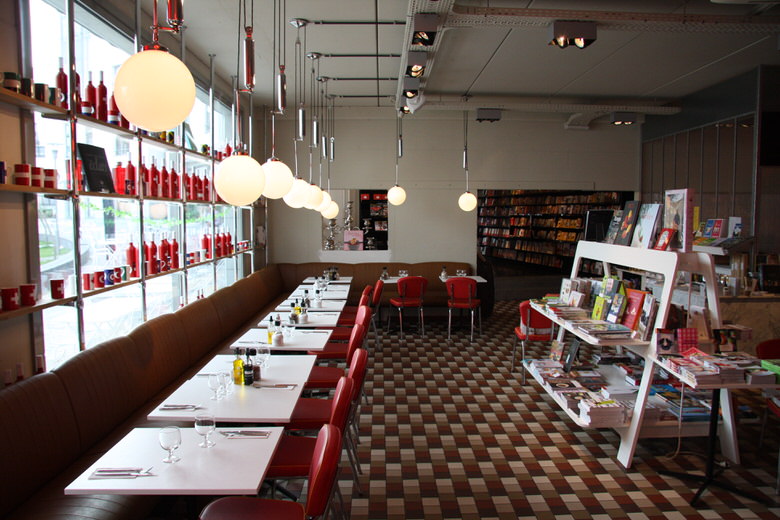 The comfortable English bookshop occupies a carpeted room with eccentric armchairs and lamps decorated with Union Jack flags.
Home improvement and gardening part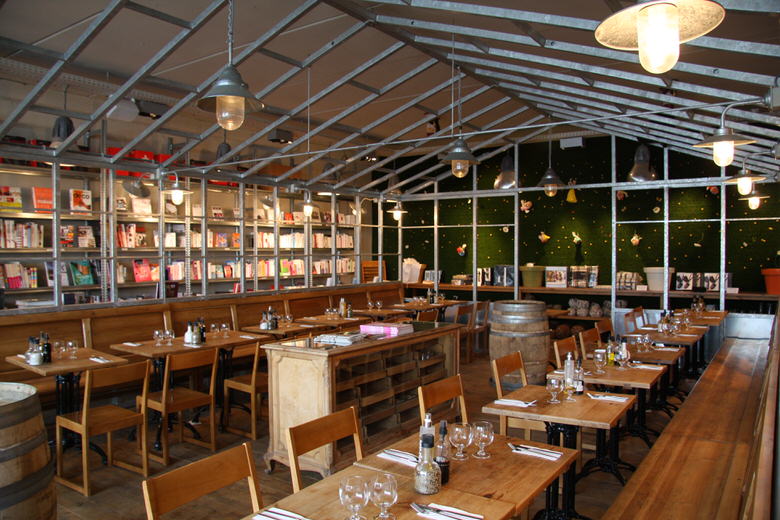 Classical music and jazz themed bookstore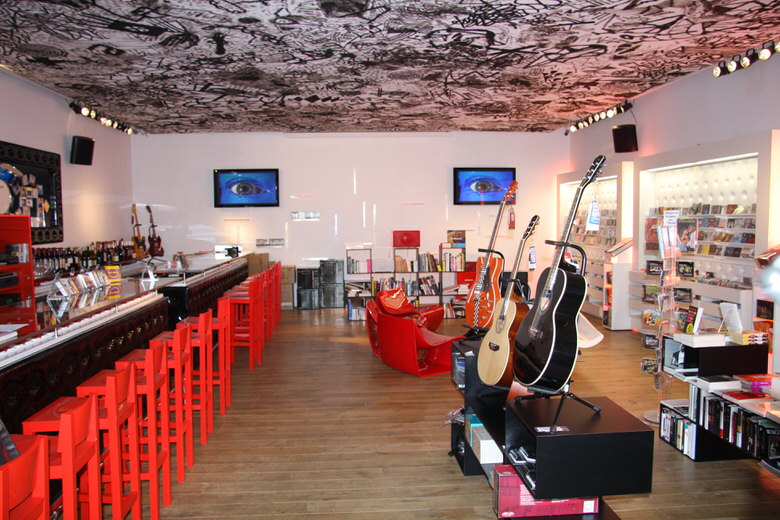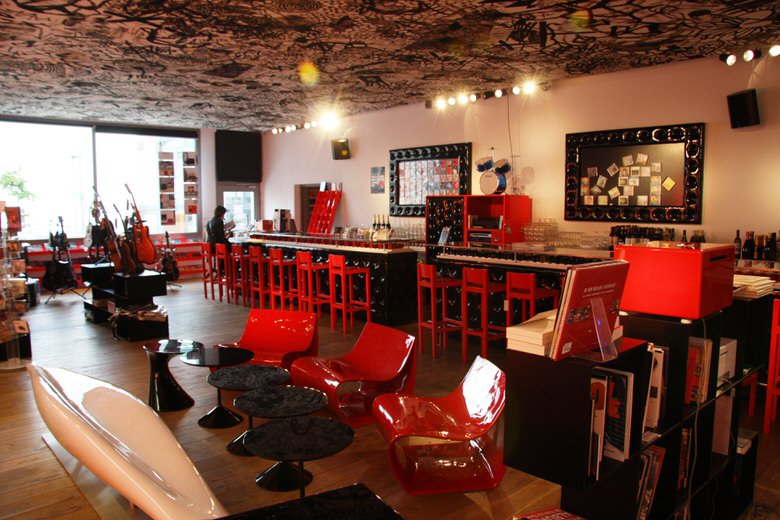 For the travel bookshop, the designers have reproduced an American lunchroom adding lampshades made from Warhol-style Campbell soup cans.
Replica aluminum caravan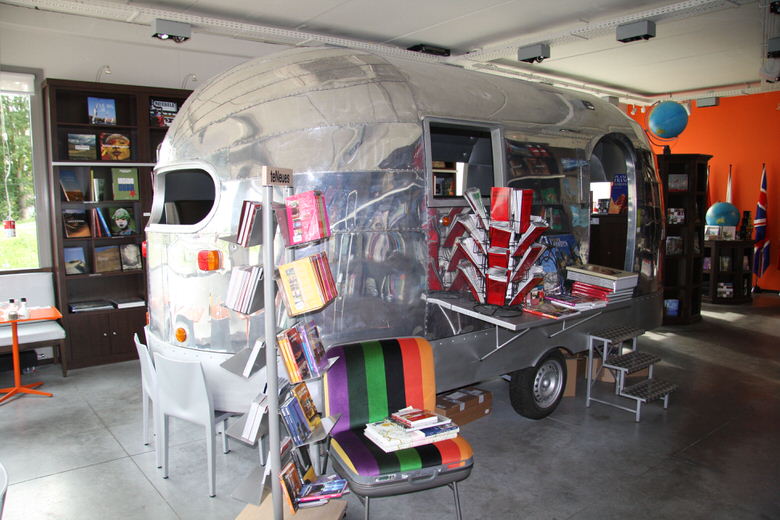 People can even go inside to enjoy a meal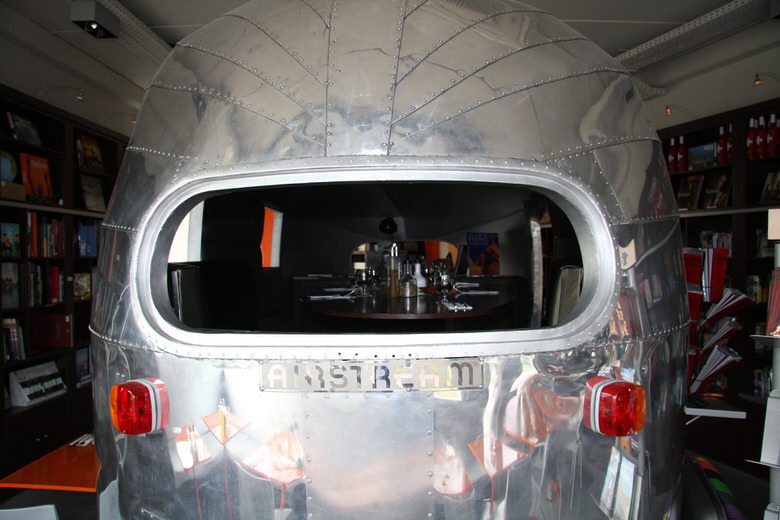 A single table is inside where a maximum of four people can enjoy one of the most eccentric eating experiences in Brussels.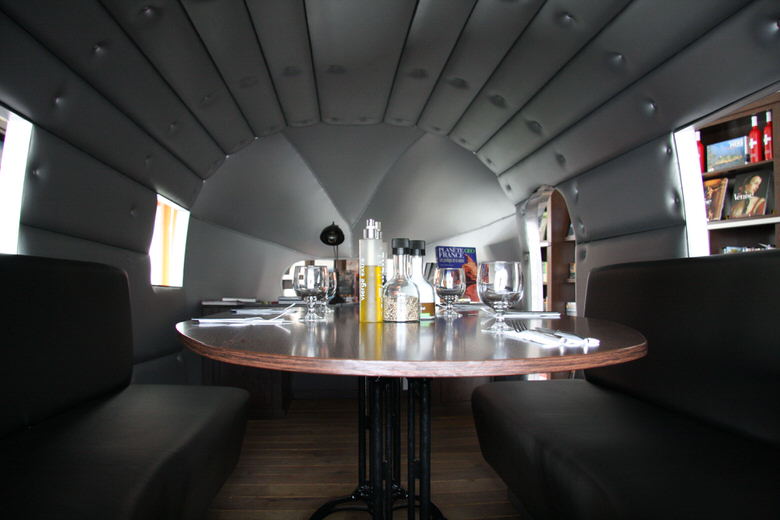 Comic strip bookstore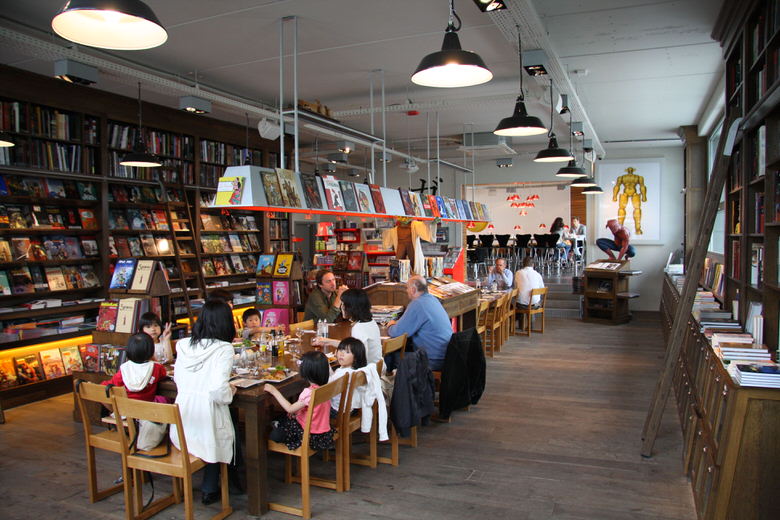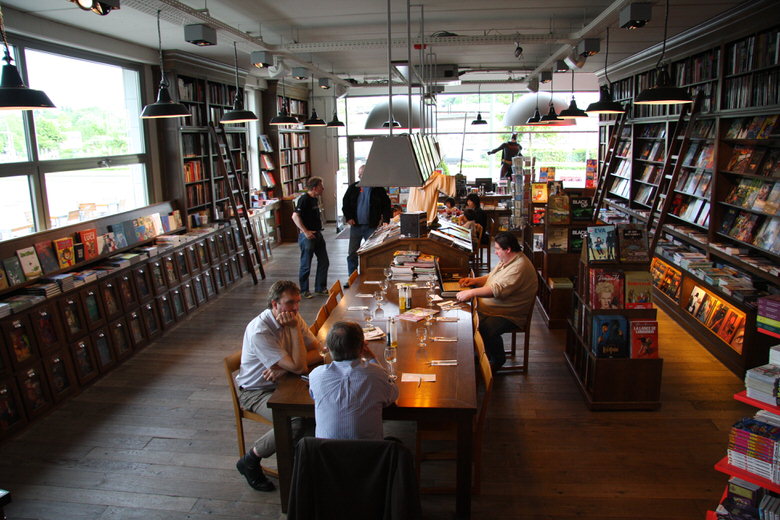 The largest restaurant section of all the bookstores is just after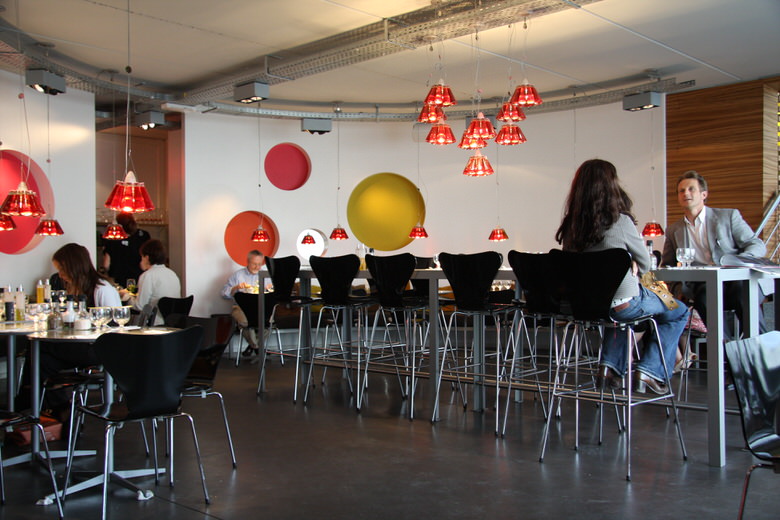 Literature bookstore
Contemporary Art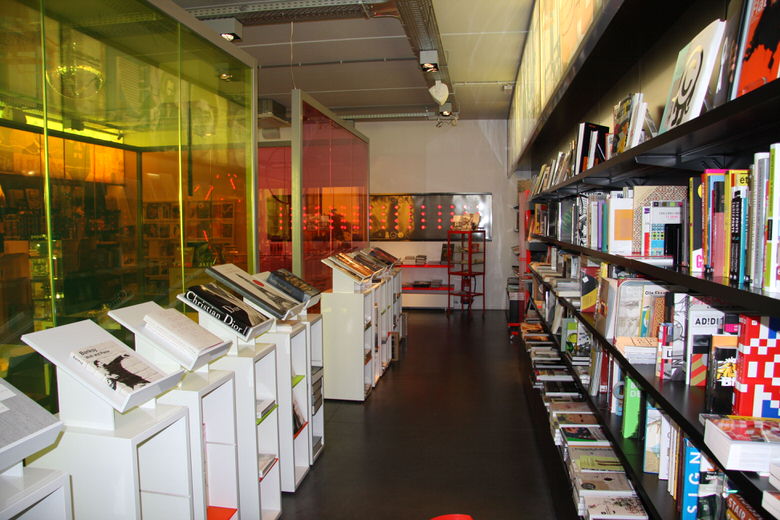 On my way out…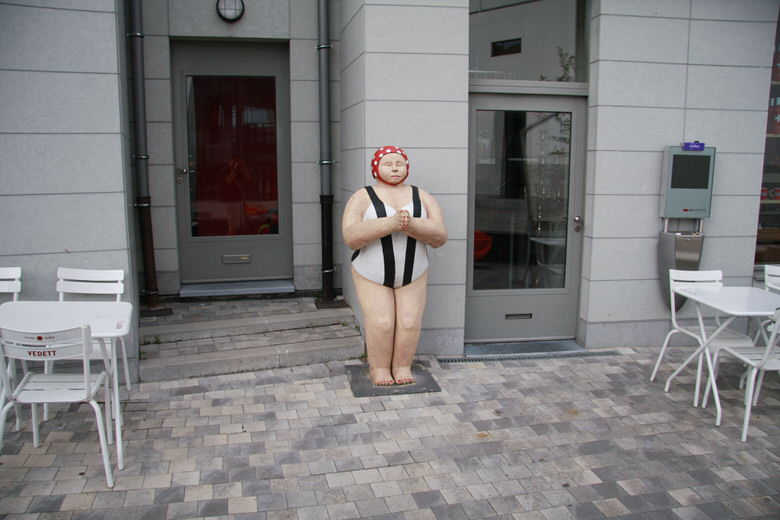 Open seven days days a week from early 08:00 until 22:00, Thursday 00:00 and Sundays 20:00.