Renowned artist Marc Mendelson wanted to provide a humorous and colorful experience to commuters through his 1974 "Happy Metro to You" polychrome wood mural at Parc metro station. Born in London in 1915 and member of the Académie Royale de Belgique he his mostly knows for his abstract painting, sculptures, watercolor and modern art work after World War II.
Location of Park Metro Station Happy Metro to You mural:
Photos of Marc Mendelson's Happy Metro to You sculpture:
Marc Mendelson wanted approaching commuters to enjoy a relaxing and fun artwork that could require a bit of work and concentration to figure out.
Detail of right portion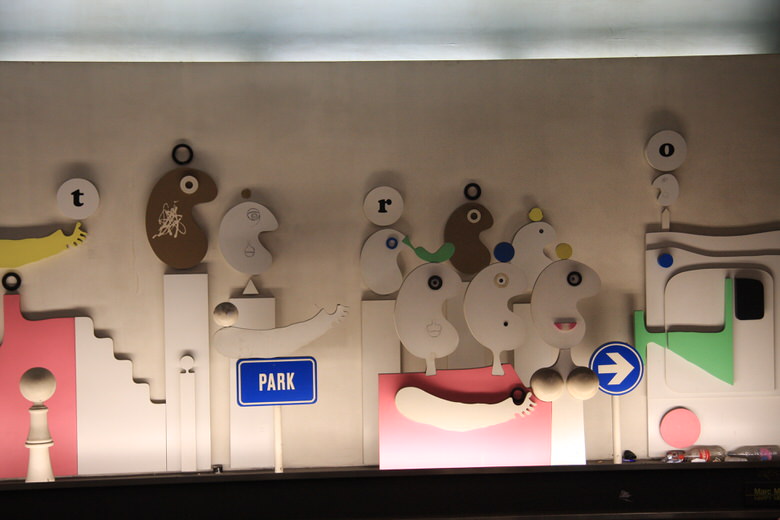 Detail of left portion
Happy Metro to You mural in it's entirety